I'd like to extend a thanks to those companies and individuals that keep this site going by taking out an ad or making a donation for a T-shirt.
Supporting our advertisers supports Towleroad. I thank you all for reading.

Grey Gardens: the new musical adaptation of the cult movie!


A meeting place for jocks and the athletically-minded: Real Jock.


Hellbent: Pick up the sexy screamer DVD just in time for Halloween.


Film Art Gallery: The best place for all your favorite sexy film posters.


Never has the DList been so appealing: Guys, music, blogs, parties.

Island House Key West. Make the tropics your destination this winter!


It's more real than The Real World: Key West.


Australia's hot, informative, and irreverent gay magazine DNA.


Luxe swimwear and more at Frivole.


Premium personals for less than $4 a month at Gay.com.


West Sacramento Mayor Christopher Cabaldon: needs your re-election help!


Laser Hair Removal: Are you ready to go smooth?


Elliot, a Soldier's Fugue: A poetic theatrical dreamscape.


Love & Pride: Your place for gay and lesbian jewelry.


Small Sins: On tour promoting Scissor Sisters, check em out.
And special thanks to our reader JT for sending in this shot from London! I've only ever had one other shot come in of an actual Towle Road, so this is super special. JT says that this "Towle Road is in Leicester and is in a kind of rough neighborhood…working class and really butch!"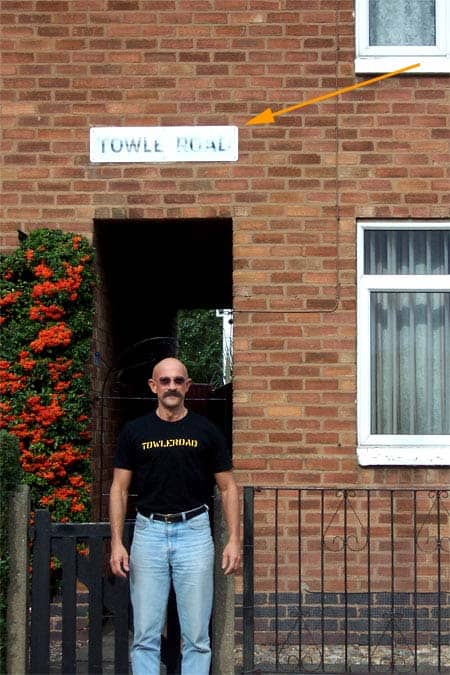 That's all for now. Please send in your t-shirt photos if you have them. And thanks so much for the support, guys. If you've sent in for one recently and haven't received it yet, I have a bunch going out in the mail soon.