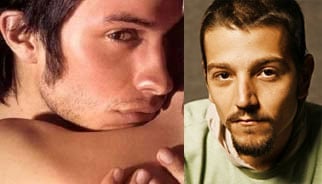 Actors Gael Garcia Bernal and Diego Luna, and director Alfonso Cuaron voiced their public support for Mexico City's legalization of same-sex civil unions in a one-page ad taken out in Mexican newspapers.
Said the celebs: "The vote for the civil-unions law was a vote in favor of liberty, social equality and the strength of civil society."
The new law, which has not surprisingly raised objections from religious and social conservatives, gives gay couples spousal and inheritance rights and allows them to register their relationship with civil authorities. It does not go so far as to label the union a "marriage".
Below, a couple of clips related to the excellent Cuaron-directed 2001 film Y tu Mamá Tambien which stars Bernal and Luna. The film's official trailer and an interview that took place in New York around the time of the film's opening.
You may have missed…
Mexico City Legalizes Same-Sex Civil Unions [tr]