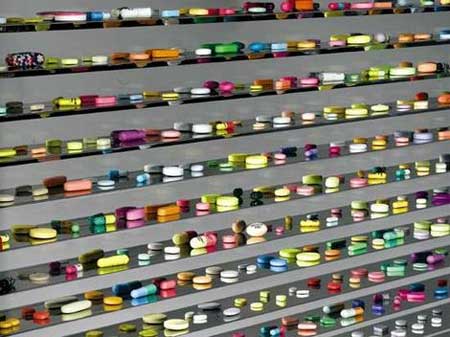 Damien Hirst's "Lullaby Spring" is now the most expensive work by a living artist ever sold at auction, picked up by an anonymous collector for $19.2 million at Sotheby's. It consists of 6,136 hand-crafted cast pills.
According to the Associated Foreign Press, "The 2002 work, which is part of a series of stainless steel cabinets that are an allegory for the four seasons, was expected to sell for up to four million pounds, and beat the previous record of 17.4 million dollars for a work by Jasper Johns sold at Christie's in New York last month."
Another piece in Hirst's pill series "Lullaby Winter" (below) sold for $7.4 million at Christie's last month.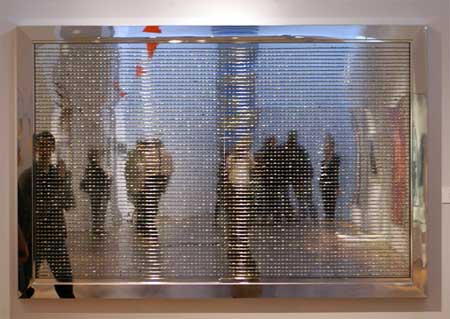 You may have missed…
George Michael, Addicted to Art, Pills, or the Two Together [tr]