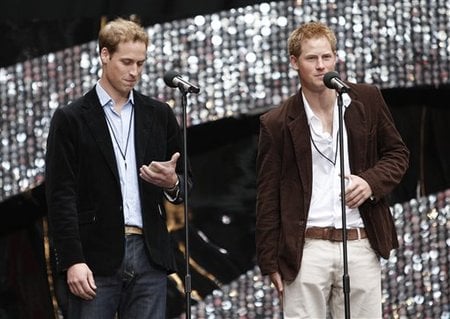 With more than 70,000 fans on hand and millions watching on television, Princes William and Harry led a star-studded memorial concert in honor of their late mother, Princess Diana, on what would have been her 46th birthday Sunday.
"This evening is about all that my mother loved in life: her music, her dance, her charities and her family and friends," William, 25, told the crowd at Wembley Arena, reading from notecards and looking a bit overwhelmed by the occasion.
Elton John, Nelly Furtado, Sean Combs, Lily Allen, Rod Stewart, Kanye West, Joss Stone and Diana favorite Duran Duran were among the acts who performed, where security was tightened after the discovery of two unexploded car bombs in central London on Friday and an attack on Glasgow airport on Saturday where a sports utility vehicle slammed into the main terminal and burst into flames.
Ex-British prime minister Tony Blair was among those who recorded a video greeting. "I know their mother would be very proud of them," Blair said.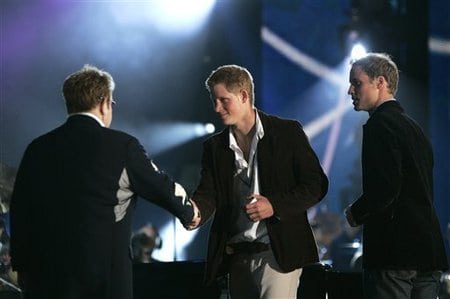 The crowd cheered as John played the piano and sang "Your Song." Harry, 22, said he had asked John to play "Candle in the Wind," the song that shot to the top of the charts after he performed it at Diana's 1997 funeral in Westminster Abbey. John closed the event instead with "Saturday Night's Alright for Fighting," "Tiny Dancer" and "Are You Ready."
William said the concert was a chance for people to "remember all the good things about her because she's not here to defend herself when she gets criticized."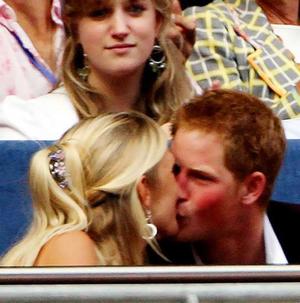 Hunky Harry shared a kiss with girlfriend Chelsy Davy (aka The Luckiest Girl on Earth) as the event began and William was joined in the royal box by Kate Middleton, fueling rumors the couple are back together.
Tickets for the concert cost $90 with proceeds going to causes Diana supported. A memorial service is also planned in London on Aug. 31, the anniversary of Diana's death.