Corporal testifies that "Marines in his unit began routinely beating Iraqis after officers ordered them to 'crank up the violence level.'"

Presidential hopeful Mike Gravel thanks the gays after HRC and LOGO decide to lift their under-funding ban and allow him to participate in the upcoming "gay debate".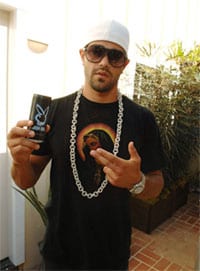 Tired of the 'gay vague' look, Jesse Metcalfe channels Kevin Federline.

Proposal to offer same-sex couples the same financial benefits as straight couples to go before Australian cabinet following Human Rights and Equal Opportunity Commission report: "The commission found same-sex couples were discriminated against in 58 pieces of federal legislation under which they were denied basic financial and work-related entitlements, tax concessions and superannuation benefits available to heterosexual couples."

Flurry of confetti greets Beckhams at L.A. Galaxy welcome ceremony. Couple plans to open chain of exclusive international nightclubs.

SURVEY: "iPhone could emerge as the most successful product introduction of the 21st century". 1 in 3 reportedly want one.

Owner of London's popular G-A-Y bar considering buyout offer: "We consider the offer to be positive and are currently awaiting confirmation of that offer being confirmed before a final decision is to be taken. We anticipate the offer to be formalised in early August."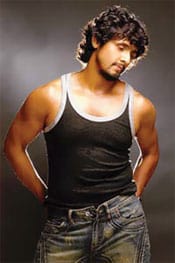 Indian singer Sonu Nigam accuses journalist Subhash K Jha of retaliation after the writer's sexual advances were rejected: "He used to harass me with his homosexual desires to an extent that my family was affected. We all know that the film industry consists of many gays and homosexuals. Even I have many gay friends but they have never tried to come close to me because they know that I am not interested in it. I'm not a fool that I don't understand his intentions. I'm not a villager that I don't know whatever is happening. I even told him about my girlfriends but slowly and slowly when he did not get any positive response from my end, he started criticising me in his articles and his feelings got bitter towards me."

Hilary Duff no "Stranger" to gay clubs.

Akron, Ohio wants in on the gay tourism dollar.

Hedi Slimane, Jeff Koons, and Dieter Rams to guest edit October issue of Wallpaper: "Each is designing his own cover for the London title, and each has been given his own 20-page section, said publishing director Andrew Black. In the Slimane segment, there's an interview with the designer by German artist Thomas Demand, and 10 collectible, poster-size photographs shot by Slimane. The photos are very personal ones, said Black: There are fashion shots, details from everyday life and abstract images. Slimane has been hands-on, in touch with the magazine's staff every day. "We're an eclectic title with so many disciplines of design — we decided to have three guest editors instead of one," said Black. He said the editors chose Slimane because "he's someone we've admired for a long time." And also, no doubt, a designer with some extra time on his hands since leaving Dior Homme."

Outhouse: Dublin, Ireland gets gay community center.