Did Yasser Arafat really die of AIDS? One Palestinian leader insists, yes.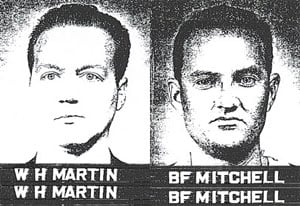 William Hamilton Martin and Bernon Mitchell, NSA traitors whose treason was blamed in part on their homosexuality, are proven to be straight after documents are declassified: "After interviewing more than 450 individuals about the twosome's character, habits, and sex lives—right down to the skin rash on Martin's stomach—the NSA, in a 1961 report, could find no conclusive evidence the two men were gay. "Martin and Mitchell were known to be close friends and somewhat anti-social, but no one had any knowledge of a homosexual relationship between them," investigators reported. Both, in fact, had American girlfriends, and Martin married a Russian woman four months after his arrival there. Mitchell also wed later."
Bury My Heart at Wounded Knee, Sopranos, Ugly Betty lead Emmy nominations. Full list.
Gone before its time: Who killed A Mighty Heart?
Kylie Minogue teams up with Stuart Price, Madonna's producer on Confessions on a Dance Floor.
Courtney Love: Orange you glad she's back?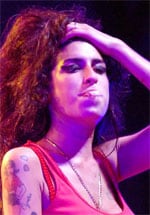 Spit-tune: If you're going to one of Amy Winehouse's concerts, be sure to stay out of range of her salivary glands.
Conservative Episcopal priest from Boston defects to become a bishop of the Anglican Church of Kenya: "The Rev. William L. Murdoch, rector of All Saints Episcopal Church in West Newbury, will fly to Nairobi next month for his consecration as a Kenyan bishop, then return to Massachusetts to minister to other disaffected conservatives who are leaving the Episcopal Church over its 2003 decision to ordain an openly gay priest as the bishop of New Hampshire."
Fancy yourself the next Alan Turing? Have a bit of practice decoding some of the messages from this 1938 Enigma machine for sale on eBay. Bidding is currently near $20,000 but the reserve has not yet been met.
Window Media President Peter Polimino to step down, and will be replaced by three co-presidents: "Mike Kitchens is Window Media's chief operating officer, Steve Myers is chief financial officer, and Bill Kapfer is responsible for marketing and Genre's publisher."
Lover of flesh Spencer Tunick will make his next project a commentary on global warming and photograph hundreds of naked folk in the Alps. He is encouraging those who wish to participate to arrive there by public transportation.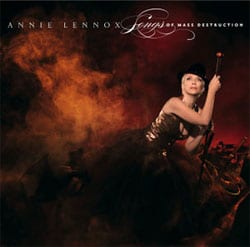 Annie Lennox is back with Songs of Mass Destruction, a new album featuring the track "Sing" to which Madonna, Sarah McLachlan, Celine Dion, Fergie, Faith Hill, Pink, Dido, Gladys Knight, kd Lang, Angelique Kidjo, Bonnie Raitt, Shakira, Melissa Etheridge, Anastasia, Joss Stone, KT Tunstall and many others will add their voices. The track will raise awareness and funding for the Treatment Action Campaign (TAC) – organizations fighting for human rights, education and health care for those affected by the HIV AIDS virus.
Do you take it? (warning: NSFW)
Nova Scotia tries to get in on the gay travel market with Rainbow Halifax.
"I could hear them.": Be careful when traveling in Belize and don't read this post while you're eating lunch.
Channel 4 in the UK presents 40 Years Out, a week of programming meant to mark the passing of the Homosexual Reform Act in 1967, which decriminalized homosexual acts in private between two adult men aged 21 and over.