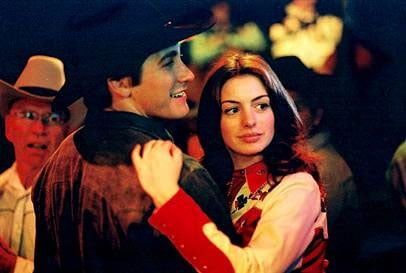 "About 95 percent of my friends are gay men," (as well as her brother) Anne Hathaway tells Newsweek. And the magazine's Nikki Gostin actually asks her whether or not she considers herself a "hag".
Responds Hathaway: "You can never consider yourself anything. You have to be labeled that."
Hathaway, who played Lureen in Brokeback Mountain, stars as Jane Austen in the new film, Becoming Jane.