Nothing signals a new Madonna album barrelling down the tracks moreso than the slew of Photoshopped fan artwork passed off as the real thing. And blogger XOLondon has been having a field day warning M's followers of the chicanery amiss.
Here are some recent Madge-similes the D.C.-based blogger has picked up on:
This next one kinda takes the cake. You have to at least admire the enthusiasm (Incidentally, it was e-mailed out over the weekend to various websites by someone purporting to be Madonna's business partner, Guy Oseary):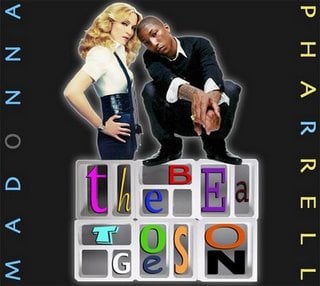 There's a new YouTube video for the 2008 Men On A Mission calendar featuring former Mormon missionaries getting unbuttoned:
Doug and Derek Perry — aka The Perry Twins — are the ones behind "Activate My Body," the song you're hearing in the promotional clip. For singing chores, the Los Angeles-based gay brothers enlisted club belter Jania.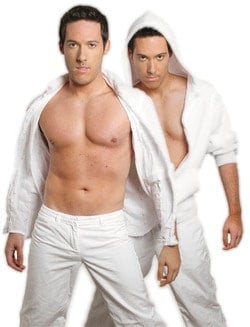 And, really, it's all about the vocals, no?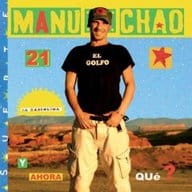 NEW RELEASES: (This week finds the calm before the storm, really, before the 50 Cent/Kanye West showdown on Tuesday.) U.K. hip-hop artist Just Jack's second album, Overtones, containing his collaboration with Kylie Minogue, "I Talk Too Much."
Latin alternative artist (and Coachella favorite) Manu Chao's first American studio release in six years, La Radiolina.
Patti Scialfa's Play It As It Lays, featuring her fellow E Street Band mates (including husband Bruce Springsteen).
High, the tenth studio album for British rockers New Model Army.
ToHeavenURide, a live album from Michelle Shocked.