New Jersey school district split over film depicting same-sex parents: "Emily describes her interracial family — her father is of European descent and her mother's background is Asian — this way: 'It doesn't mean you have to be a rat to marry a rat. You can be a rat and marry a mouse.' But at another point in a state-approved educational video shown to third graders here, Daniel introduces his parents: 'These are my two dads.' Another child says, 'It's really cool have to two gay dads, because they brought us into a home, and they adopted us, and they love us.' That was enough to entangle this wealthy suburb of 45,000, about 15 miles east of Philadelphia, in a heated debate among parents and educators."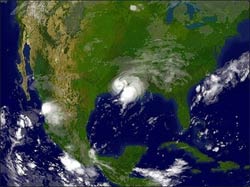 Hurricane Humberto's record blow-up: "Humberto didn't exist until late Wednesday afternoon, and wasn't even a tropical storm until almost midday, strengthening from a tropical depression with 35-mph winds to a hurricane with 85-mph winds in just 18 hours, senior hurricane specialist James Franklin said at the National Hurricane Center in Miami. 'To put this development in perspective, no tropical cyclone in the historical record has ever reached this intensity at a faster rate near landfall. It would be nice to know, someday, why this happened,' Franklin said."

Big Brokeback Mountain screening at the Castro Theater this Sunday — props and costumes from the film on display.

OJ Simpson questioned in Las Vegas casino theft.

Almost married in Iowa: "Inside the Polk County Administration Building, we traversed a hallway, followed by TV crews and cameras. We signed and notarized our application, and headed to the courthouse to waive the three-day waiting period, which required a judge's signature. Our plan was to be married in Iowa City by dusk. When we met the judge, Pam and I introduced ourselves, and explained our request. His response was devastating: 'I apologize, but the judge just issued an immediate stay, pending appeal to the Iowa Supreme Court. I am so sorry.'"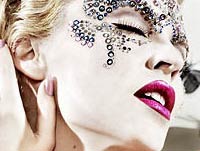 Kylie Minogue readies "2 Hearts" for release.

HIV variant offers fresh vaccine hope.

Oregon bigots struggle to get 55,179 valid signatures necessary to suspend gay rights laws from going into effect on January 1: "Let's just say that we're not there yet."

Tallest building in China rises above Shanghai.

Lesbian mom battles Amazon over Tuition and Textbooks Sweepstakes.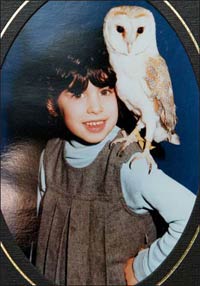 Amy Winehouse's childhood album. Today is her 24th birthday.

Neil Patrick Harris talks to Ellen about no longer having to hide his boyfriend David Burtka at the Emmys.

Student car at Macalester College vandalized in hate crime: "A Macalester student's car was 'vandalized with homophobic graffiti and damaged' last Saturday night or Sunday morning, according to a Bulletin Flash sent Tuesday to the Macalester community. The car was parked North of campus, near the corner of Summit Ave. and Fry St. There is no evidence Macalester students were involved in the crime. The Executive Board of Macalester College Student Government (MCSG) called for 'a student response' in a statement sent to students on Wednesday. 'We support every student who is a part of this community, and this will not go overlooked,' the MCSG statement said. 'We are a small community and this will undoubtedly send ripples to every corner of campus.'" Macalester was recently named the most gay-friendly college in the country by The Princeton Review.

Gay rights activists in Taipei demonstrate outside Nicaraguan embassy over country's sodomy laws.