You may have heard that a group in the famous potato state has chosen to induct its senator, Larry Craig, into the Idaho Hall of Fame.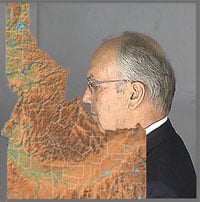 The AP reports: "The nonprofit Idaho Hall of Fame Association picked Craig in March, months before he pleaded guilty to disorderly conduct after a Minneapolis airport police officer accused him of soliciting sex in the men's restroom, the organization's board chairman said. 'Larry Craig has made a great contribution to Idaho over the period of 20-some years. At the time it was considered, this other matter had not come up,' Harry Magnuson told The Spokesman-Review newspaper Saturday. But some Republicans said the honor is inappropriate now. Kootenai County Republican precinct committeeman Phil Thompson said Idaho Hall of Fame officials should consider at least postponing the induction. 'Maybe in 10 or 15 years we can think of this hall of fame stuff. Now is not the time,' he said. 'It's a sad day to be a Republican.'"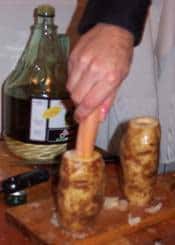 But whatever will be served as hors d'oeuvres at the induction ceremony?
Might we suggest a recipe donated to the Congress Cooks cookbook by Senator Craig himself: the Super Tuber.
It's made (you can't make this stuff up) by shoving a hot dog into a hole in a potato.
Says Craig of the starchy delight: "Super Tuber is a great snack that uses one of my favorite vegetables: The Idaho Potato. Of course, I suppose any type of potato could be used, but I cannot guarantee that a Super Tuber made with anything but a true Idaho potato would taste as good."
Photo of the super tuber via slog.