Please welcome Robbie Daw, who will be penning occasional music posts for us here on Towleroad! Robbie runs his own pop music site called Chart Rigger.
Kelis has been dropped from her contract with Jive Records, and is working on an album of dance tunes with Cee-Lo Green, current singer of Gnarls Barkley. The two have apparently already finished a pop album with British writer/producer Guy Chambers, who wrote many of Robbie Williams' original hits ("Angels," "Rock DJ," "Feel"). Williams himself is currently making a new album with Chambers after the two parted ways five years ago over creative differences following the singer's Escapology record.
If you haven't heard Kelis' 2006 album Kelis Was Here (and many likely haven't, as Billboard notes it's only sold 157,000 copies to date), you probably missed "Lil Star," her soulful, retro-sounding duet with Cee-Lo, which peaked at #3 earlier this year on the official U.K. singles chart.
Given the wide array of musical styles and producers used on Kelis Was Here and in her other work, she might have appeared to be a hard act to market for Jive. Last year's Top 20 single "Bossy" was the only song remotely close to her breakthrough hit "Milkshake."
Currently, Kelis, who is the wife of rapper Nas, can be heard on the Annie Lennox album Songs Of Mass Destruction, on the track "Sing" (although, good luck trying to pick her out, as she's one of 22 other female vocalists featured).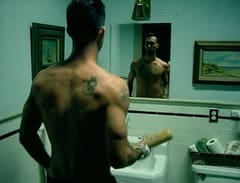 Maroon 5 singer Adam Levine (pictured left) goes the shirtless route in the band's video for "Wake Up Call." Perhaps it's an attempt to jump start the single — currently at #19 on Billboard's Hot 100 after 11 weeks on the chart — which is having a slower go than "Makes Me Wonder," which hit #1 in the spring.

Following her stint as a lesbian, Alanis Morissette is now taking a job as a secretary.

Singer Róisín Murphy returns home after damaging her eye socket on stage in Moscow with a chair on Saturday: "Despite serious concussion and losing a lot of blood, her vision is unimpaired."

Simian Mobile Disco's video for their dance track "Hustler" offers an interesting take on beauty and gluttony. Definitely don't miss the last minute of the clip.

Kurt Cobain loses his standing as top earning dead celebrity.

Despite having "nothing left to write about," Oasis trudge on making their seventh album.

Author Lucy O'Brien's book Madonna: Like An Icon makes some interesting claims. Meanwhile, Kanye West is taking his own stab at literature.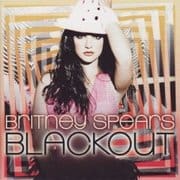 TODAY'S NEW RELEASES:
Party like it's 1999! Bumped up two weeks from its original release date, Britney Spears' fifth studio album (and her first in four years) Blackout arrives. Also out is Unbreakable, by Britney's Jive labelmates, Backstreet Boys.
If you'd rather party like it's 1989, pick up head-bangers Avenged Sevenfold's self-titled new set.
Atlanta hip hop group Arrested Development return with Since The Last Time.
Long Road Out Of Eden, the new studio album from The Eagles, will only be available for purchase through Wal-Mart stores.
The soundtrack to Joy Division biopic Control contains tracks by New Order, David Bowie, Roxy Music, The Killers, Kraftwerk, Iggy Pop and Joy Division themselves.