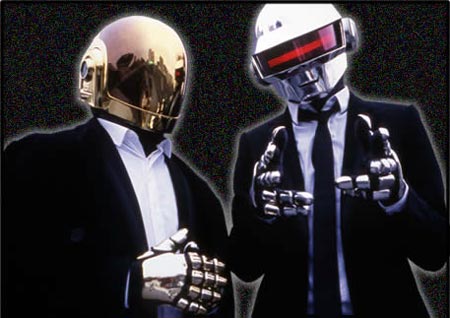 Please welcome Robbie Daw, who will be penning occasional music posts for us here on Towleroad! Robbie runs his own pop music site called Chart Rigger.
Some of hip-hop's more luminary figures have been sampling French house duo Daft Punk in recent years — Busta Rhyme's "Touch It" contains a sample of the outfit's "Technologic", while more recently Kanye West wrapped "Stronger" around the melody of "Harder, Better, Faster, Stronger", and took it to #1 in several countries. But the buck apparently stops with will.i.am.
The Black Eyed Peas singer's solo album dropped last week, and a new video for a remix of his latest single, "I Got It From My Mama" (below) — which is basically a mash-up with Daft Punk's 1997 hit "Around The World", and contains a humorous solo by blonde singer Aria — has began circulating online. Will.i.am apparently didn't get permission before using the hook, and it seems Daft Punk's lawyers are now involved.
Today, Pitchfork Media posted an interview with the duo's Thomas Bangalter, done over email, and noted that questions regarding the will.i.am remix were left unanswered by the robotic Frenchman.
Despite all this, and whatever the outcome, it's still a damn catchy mix.

As mentioned here yesterday, Radiohead are offering up their new album In Rainbows, available next week, at whatever price buyers wish to pay. British rock journal NME are asking readers to write in and explain how much they plan to plunk down for the record, and they've already begun posting the wide-ranging answers on their website.

While country trio Rascal Flatts look set to have the best-selling album on the charts this week, Britney Spears has maintained the top download on iTunes for the past five days with her single, "Gimme More." Depending on the amount of radio airplay it's receiving, "Gimme More" could be a contender for the #1 position on Billboard's Hot 100. The song is currently at #68 on the chart tallied before the single became commercially available.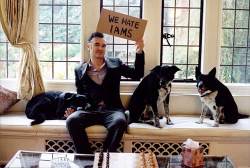 Morrissey (pictured right) says he'll release his ninth studio album next year: "The plan is to make a new album after this tour. It's absolutely written and completely ready."

An "insider" claims Bono has written a new track to be included on the Spice Girls' Greatest Hits, due out in November: "There's been a bit of unease as to how the album will perform, and if there's still a solid Spice Girls fanbase out there. However, Bono's involvement has lifted the whole camp, and he's delighted to have been asked to add this experience."

Kylie Minogue has axed a few scenes from White Diamond, the upcoming documentary on her recovery from breast cancer: "In one scene you can see a glimpse of Kylie's boobs. She wanted to show other cancer survivors there is nothing to be ashamed of. No scarring is visible because she had clever reconstructive surgery after the partial mastectomy to remove her cancer. But she felt it was too much and was extremely unhappy so it got chopped."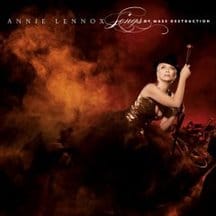 TODAY'S NEW RELEASES: New singles from Seal ("Amazing," produced by Madonna's Confessions On A Dancefloor collaborator Stuart Price), Natasha Bedingfield ("Love Like This," also featuring Sean Kingston) and David Gray ("The World To Me").
Bruce Springsteen's Magic, Annie Lennox's Songs Of Mass Destruction, PJ Harvey's White Chalk and Siouxsie Sioux's solo album, Mantaray.
Young R&B singer J. Holiday's Back Of My Lac'.
A ton of hits: Matchbox Twenty's Exile On Mainstream, Amy Grant's Greatest Hits, The Very Best Of Mick Jagger, Faith Hill's The Hits, Elton John's Elton 60 – Live At Madison Square Garden and Frankie Valli's Romancing The 60s.