ENDA: Michelangelo Signorile asks some tough questions of HRC's Joe Solmonese about the decision to go from opposing a non-transgender ENDA to fully backing it. (AUDIO)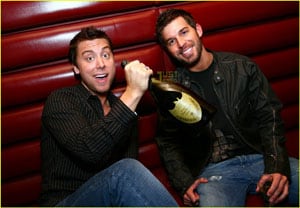 Lance Bass and new man Ben Thigpen spend their bread at Butter.

George Clooney and Fabio get their claws out at West Hollywood restaurant: "I thought you were a nice guy. Stop being a diva!"

All I can say is, thank goodness there aren't many cliffs in Wisconsin.

Judge sees evidence that Rita Cosby "crossed the line" in evidence gathering for her Anna nicole book which alleges a gay relationship between Howard K. Stern and Larry Birkhead: "A federal judge in the Southern District of New York issued an order today in the wake of Stern's allegation that Cosby 'sought to tamper with two witnesses by offering to pay them thousands of dollars for their testimony.' The judge allowed Stern to probe the allegation, concluding he has 'presented substantial — indeed troubling — evidence that Cosby has sought to improperly influence witnesses…' In a statement to TMZ, Rita Cosby said 'I am pleased that the Court will get to the bottom of these unfounded allegations. I trust that when all the facts come out that a very different picture will be shown.'"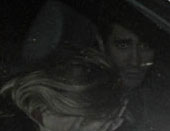 Gyllenhaal and Witherspoon in nocturnal paparazzi ambush.

Sydney summer Gay Day going green.

According to Mother Jones, Towleroad is blocked at the Denver International Airport: "Your request to URL "https://www.towleroad.com/" has been blocked by the URL Filter Database. The URL is listed under categories (Provocative Attire, Politics / Opinion), which are not allowed by your administrator at this time. The following reputation level was assigned to it: Neutral."

Democrats take back the state Senate in Virginia.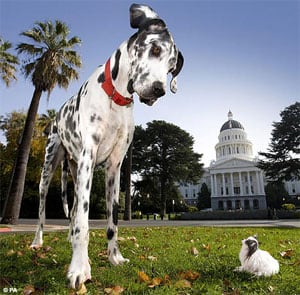 World's tallest dog meets world's smallest.

The NYT visits gay Muslims who have gained asylum in NYC: "Even as they reveled in newfound freedom compared with the Muslim world, they remained closeted, worried about being ostracized at the mosque or at their local falafel stand. 'They're afraid of the rest of the community here,' said Ayman, a stocky 31-year-old from Jordan, who won asylum in the United States last year on the basis of his sexuality. 'It's such a big wrong in the Koran that it is impossible to be accepted.' For gay Muslims, change may come via a nascent body of scholarship in minority Muslim communities where the reassessment of sacred texts used to damn homosexuality is gaining momentum."

I'll take the two of spades: Eva Mendes plays with some hot cards.

Pat Robertson endorses Rudy Giuliani. Talking Points Memo: "…the Robertson endorsement Rudy Giuliani bagged today is perhaps the ultimate fusion of right-wing religious extremism and war on terror mania. Giuliani's claim to the presidency is based on his service as mayor during and immediately after 9/11. What stops him from being a shoe-in for the nomination is his track record supporting abortion rights and gay rights. But, Robertson is on record saying that 9/11 was America's punishment for its sinful gay-loving, abortion permitting culture. As Robertson says on his website, the attacks happened because God withdrew his protection from America. He agreed with the late Jerry Falwell that America "deserved" 9/11."

Clinton lead slips 10% following debate debacle.