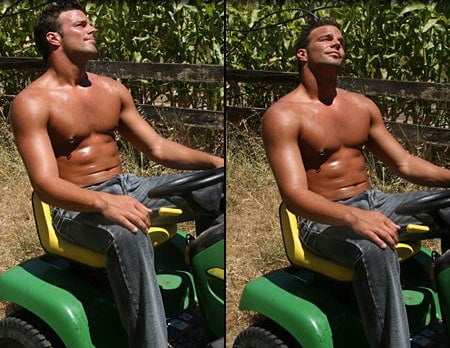 You know, everybody really can put away their Ricky Martin fantasies and stop wondering whether or not what Ole Henriksen said about the singer is true, because the singer has an adult film doppelgänger who can satisfy your needs better even than, say, porn star Mary Carey (look her up) can take care of the heterosexual men who want to bed Mariah.
I find it extremely amusing that there's a Martin porn-a-like who can really shake his bon bon.
More shots after the jump…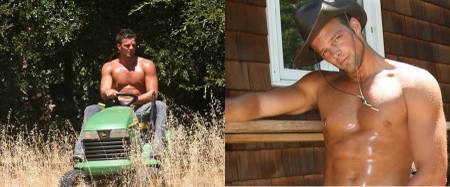 This guy knows it, as he's even given himself the name Ricky M. and he's definitely "Livin' La Vida Loca". If you'd like to fulfill your hot Latino heartthrob fantasies or, I suppose, your farmboy ones (what's he dreaming about on his John Deere tractor – cornholing?) you can find the full monty photos over at Queerclick. (site NSFW, but don't worry, there's an interstitial page coming up first).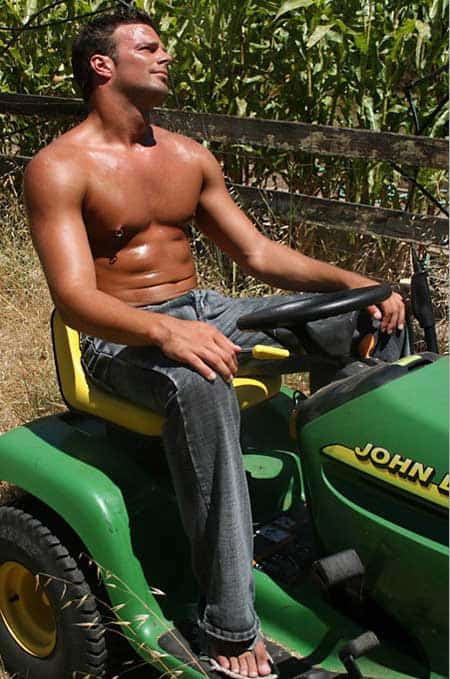 And just for clarification, by "out and proud" I meant it in the Biblical sense. I have no idea if Ricky's twin is on the team or strictly 'gay for pay'.
Recently
Ricky Martin Shakes His Bon Bon at LAX [tr]
Ricky Martin Outed by Hollywood Skincare Guru Ole Henriksen? [tr]
Ricky Martin Wants Some Little Rickys, But with Whom? [tr]