Teen gay bashes straight couple after mistaking short-haired girlfriend for a man: "The boy, 16, has been charged in juvenile court with the assault, occurring after asking the man and his girlfriend if they were 'two gay guys.' They then became "f$%^ing gay bastards" as they were thrown to the ground, punched and kicked on a busy Dublin street."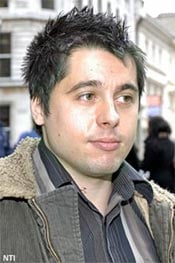 Nightmare Garden: Actor from British children's TV series claims on-set injury and anti-gay harassment: "Isaac Blake claimed he suffered an injured pelvis while wearing the chunky brown and pink costume to entertain millions of viewers as one of the three Tombliboos. The 28-year-old said he had to go to hospital and was forced off work for a week after being made to bend over for long spells for closeup shots while wearing the suit. At an employment tribunal, Mr Blake, a trained dancer, also alleged that he was discriminated against and verbally abused for being homosexual. He claimed a colleague called him a 'bitch' and a 'faggot' but when he made a formal complaint he was told to 'shut up and get on with it'."

OWN: Oprah Winfrey gets her own network! What an appropriate name for it.

Judge orders MSNBC to include Dennis Kucinich in Las Vegas debate today.

Kennith H. Burns, founding member of pioneering L.A. gay rights group Mattachine Society, dies at 81 of lung failure: "In 1953, when McCarthyism was strengthening its grip on the national consciousness, Hay and other Mattachine leaders with communist ties were ousted and Burns assumed a prominent role in the organization. The society moved in a more conservative direction during Burns' tenure as Mattachine president in the mid- to late 1950s. Along with other Mattachine leaders, including Harold Call and Don Lucas, he urged members to temper their public image and assimilate into society. 'We must blame ourselves for much of our plight,' Burns said during this period. 'When will homosexuals ever realize that social reform, in order to be effective, must be preceded by personal reform?'"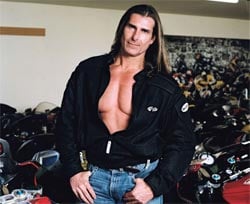 Fabio offers up Details on George Clooney West Hollywood catfight: "He laid a hand on me, so it would have been self-defense if I had beaten him down. I could have fucked him up. Oh my god, I could have beaten the shit out of him. I was so pissed off. Right then, I could have knocked him over and beat him. I could have punched him in the face while he was on his back. That's how you really hurt someone—their face can't amortize the punch so it takes, it takes the whole impact."

Dame Edna ill, ordered to rest for six months…

Stuart Ellanson, an inmate serving life sentence for murder of gay man gets 15 additional years for holding a dental technician hostage at the prison: "He held the woman captive in a storage room in the prison's health complex for about five and a half hours before releasing her. He was then arrested. Ellanson is serving a life term for murder as a hate crime in the stabbing death of a man in Superior in 1991. The criminal complaint said Ellanson told investigators he killed the man because he was gay."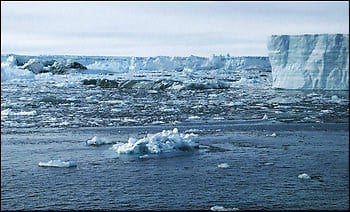 MELTING: Antarctic ice loss jumps 75% in a single year.

Britney SNAPS (4:13), and picks up a British accent while doing so.

Outsports looks at the aquatic side of Project Runway's Jack Mackenroth: "'Swimming just came fairly naturally to me, and I really enjoyed it,' said Mackenroth, now 38. And he was very good at it, too. He has three All-American titles and set a national record at the 2006 Gay Games in Chicago in the breaststroke leg of the 4-by-50 meter medley relay. Also in 2006, he finished 12th in the 50-meter breaststroke at the Masters World Championships in Stanford, Calif. 'Swimming has been rewarding,' said Mackenroth, who played soccer and baseball as a youngster and now admits that he, 'was hopeless at all of the other sports.'"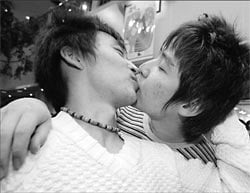 China Daily looks at what gays face in that country: "The more you try to oppress sex, the more resistance will rise up." Time takes a look too.

Scotland's hate crime laws to be widened to include sexual orientation, gender identity, and the disabled: "It aims to strengthen the law to protect disabled people and those from the lesbian, gay, bisexual and transgendered communities by extending statutory aggravations to cover crimes motivated by malice or ill will towards victims."

RESEARCHER: Heterosexual couples have something to learn from same-sex couples: "In a series of studies Green conducted with Michael Bettinger and Ellis Zacks, lesbian couples were found to be emotionally closer than gay male couples who, in turn, were found to be emotionally closer than heterosexual married couples. 'It all comes down to greater equality in the relationship,' Green said in a statement. 'Research shows that lesbian and gay couples have a head start in escaping the traditional gender role divisions that make for power imbalances and dissatisfaction in many heterosexual relationships.' Heterosexual couples could learn from gays couples about sharing housework and childcare, using softer communication in conflict and having more nurturing behaviors toward one another and their children, the researchers conclude."

The Gawker job interview.