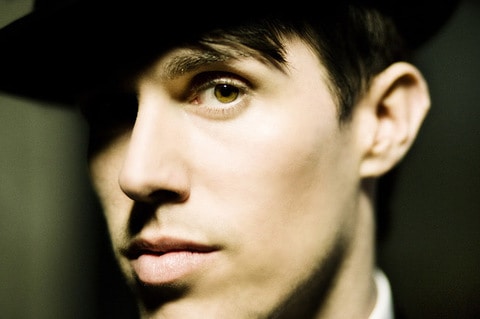 Robbie Daw presents a weekly pop music update here on Towleroad! Robbie runs his own site called Chart Rigger.
This week saw Australian-born, Los Angeles-based Sam Sparro crack the U.K. Top 40 with his electro number, "Black And Gold." On his MySpace, Sam describes his music as sounding like "ice melting and ass smacking." You can be the judge of that — below is the vid for "Black And Gold," which, hmmmm, gave this viewer a bit of a opportunistic flashback.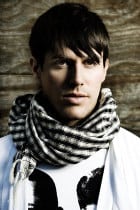 Sparro, signed to Universal, is currently in England doing promotion for "Black And Gold" and his forthcoming self-titled album — including tour dates with retro chanteuse, Adele. Interestingly, there seem to be a number of reports linking Sam to Chaka Khan, of all people.
The 24-year-old singer comically notes this on blog: "I had an interview a few weeks ago where someone had heard that Chaka Khan was my godmother! Now it has been reported that Chaka Kahn [sic] 'kick-started' my career. Thanks Chaka – I'm sure that's news to us both. I've actually only ever met her twice…when I was 12 years old. A friend of my family's was her musical director and married to her sister. Someone had suggested to her that she might record a particular gospel track on her on next record and I was the only one in the room who knew all the words – so I busted out singing it with piano accompaniment. She said 'Damn! That white boy can sing!' That was pretty much it. I wonder what other 'creative writing' will crop up in the future????"
Oh, Sam. I feel for you. There's also a behind-the-scenes clip of his photo shoot with U.K. gay mag Attitude on his site.

Fleetwood Mac to return next year with new material and Sheryl Crow in tow? Says Lindsey Buckingham: "I think we were all a little surprised (Crow) was announcing that to the world with such certainty. We have talked about the possibility of bringing another woman into the scene to kind of give Stevie a sort of foil and shake it up a little bit. (Crow) was certainly a name that has come up. We'll have to see." Buckingham released Live At The Bass Performance Hall, a new concert DVD, yesterday.

Michael Musto describes one DJ and Madonna fan's dislike of her new single and album cover, pointing out that the indifferent singer will no doubt be laughing "all the way to the nearest Barclays Bank (where she can pick up her accent again, if not her weirdly absent husband)."

Marilyn Manson's (pictured right) former bandmate Madonna Wayne Gacy suing for misuse of $20 million of the band's money: "Unauthorized purchases Gacy claims Manson made with group funds include the full skeleton of a four-year-old Chinese girl, various pieces of Nazi propaganda and a $150,000 engagement ring (money not so well spent, in retrospect) for ex-wife Dita Von Teese. He also claims in court papers that Manson paid for his entire wedding to Von Teese with the group's money as well as financed a drug habit."

Diddy's gyrating, Making The Band-concocted girl group Danity Kane score the week's #1 album on Billboard's Top 200 Albums chart. Welcome To The Dollhouse posts the second-biggest sales week of the year, behind Jack Johnson's Sleep Through The Static.

The New York Times offers a dissection of Britney's TV comeback.

MTV revisits John Norris' 2004 interview with John McCain, where the Arizona senator was asked if he'd consider another run for the White House: "I think it's very unlikely. … We had a kind of magical moment [in 2000]. A lot of things came together that I think would be very difficult to do again. And one thing I would hate to be is somebody who goes back in and would lose. … It's a long time away, but I doubt it. [Smiling.] I'm not gettin' any younger!"

Pop Trash Addicts is just "your typical, Gen Y internet user" with a penchant for washed-up divas and La Toya Jackson.
Battle of the legendary super talents: new singles from Madonna featuring Justin Timberlake ("4 Minutes"), Mariah Carey ("Touch My Body") and Heidi Montag ("No More").
Funplex, the first album of new material from the B-52's in 16 years.
Morrissey's latest Greatest Hits, compiled mostly of material from his past two albums and a minor smattering of his classics. Contains new songs "That's How People Grow Up" and "All You Need Is Me."
Temposhark's debut, The Invisible Line. Previously the British electronic duo had provided remixes for M.I.A., Kate Havnevik and Hellogoodbye.
Counting Crows' half rock, half country concept record Saturday Nights & Sunday Mornings.
The Raconteurs' Consolers Of The Lonely, which, as mentioned last week, was literally completed at the beginning of the month.
Pretty. Odd., the sophomore set from Vegas emo act Panic At The Disco.