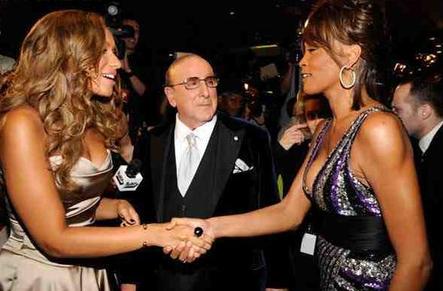 Robbie Daw presents a weekly pop music update here on Towleroad! Robbie runs his own site called Chart Rigger.
Yesterday, Oprah had Simon Cowell and 22-year-old British singer Leona Lewis on her show. Lewis performed her single, "Bleeding Love," which was already a smash in the U.K. last fall. A showcase on Oprah is rarely one that fails to deliver; "Bleeding Love" is now the top download on iTunes.
Touted as both "the next Mariah Carey" and "the next Whitney Houston" — often by none other than her own high-profile music biz handlers, Simon Cowell and Clive Davis — Lewis previously won the 2006 season of Brit show The X Factor, which was created by Cowell. Now if only Clive would offer a U.S. deal to the equally vocally talented (and eye-pleasing) Shayne Ward, who won X Factor's first season.
Below are clips of the Next Mariah Carey from Oprah, and the Previous Mariah Carey with T-Pain, from this past weekend's SNL:
Leona Lewis' full album, Spirit, will be released on April 8.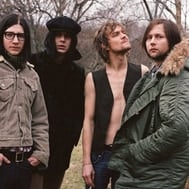 This year's South By Southwest (SXSW) festival: Jim Derogatis of the Chicago Sun-Times notes the great indie spirit, but laments the "sad decline to arena-rock mediocrity" of R.E.M. for the past 15 years. Meanwhile, Ross Simonini of the Seattle Post Intelligencer has to leave the festival ("Five people vomited within arm's length [of me].") to find decent bands, and the Los Angeles Times' Todd Martens leaves Perez Hilton's party unimpressed with Robyn and the insults hurtled at him.

The Jack White school of making an album: finish it one week and put it out two weeks later. On the literally just-finished new album from The Raconteurs (pictured right), Consolers (due out next week): "We wanted to get this record to fans, the press, radio, etc., all at the EXACT SAME TIME so that no one has an upper hand on anyone else regarding it's availability, reception or perception."

Ola Brunkert, believed to be the only session musician to play on all of ABBA's recordings, found dead after a freak accident at his home.

The Feeling's Dan Gillespie Sells urges fellow pop stars to come out of the closet: "The world would be a healthier place if people were more honest about their sexuality and the entertainment industry would be healthier if people were more honest full stop. The more of us who come out, the easier it is for others. My advice for anyone considering coming out would be to do it for themselves. It's not fun living a lie."

Giorgio Armani enlists George Clooney and Julia Roberts to help get Amy Winehouse to perform at his celebrity bash.

And if you thought the album cover for Hard Candy was just a one-time look…
Almost a year after its U.K. release, Groove Armada's Soundboy Rock, the dance duo's seventh studio album, arrives in the U.S. It contains "Song 4 Mutya (Out Of Control,)" the pair's 2007 international hit featuring ex-Sugababes member Mutya Buena on vocals.
The Kills' Midnight Boom. The duo's "Cheap And Cheerful" is also iTunes' free download single of the week.
A week ahead of its physical CD availability, Gnarls Barkley's The Odd Couple hits iTunes.
If you were totally jazzed with Flo Rida's 10-week stint at the top of the Billboard Hot 100 with "Low," then why not check out his full length album, Mail On Sunday?