"Pro-family" groups urge parents to keep their children out of school on April 25's "Day of Silence", a day of raising awareness about tolerance and anti-gay bullying. They also accuse GLSEN of exploiting the murder of Lawrence King.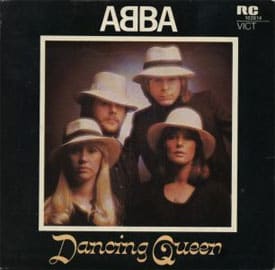 Website names The 50 Gayest Songs of All Time.

Say it isn't so. Lance Bass declares himself single, rips boyfriend from MySpace "top friends" list.

Maryland weighs new approach on same-sex unions: "Concerned that they won't be able to muster the votes for a comprehensive bill on same-sex unions this year, state lawmakers are considering a tactical shift toward legislation that would grant a number of rights to gay and lesbian couples but stop short of full-fledged marriage or civil unions."

Fort Lauderdale magazine flushes anti-gay Mayor Jim Naugle's latest column about gay restroom sex. City Commissioner Cindi Hutchinson: "I just want all this nonsense to stop. I don't want to talk about the bathroom thing again."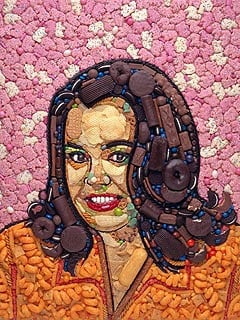 Rosie O'Donnell: the junk food portrait.

New York's legal posturing on Same-sex marriage examined: "Last week in Manhattan, a State Supreme Court justice, ruling in a divorce proceeding, recognized the Canadian marriage of two New York City women, known publicly as Beth R. and Donna M. — or Mom and Mommy to the two young children they had been raising together. Less than two years after New York's highest court refused to legalize gay marriage, leaving it up to a divided Legislature, courts in Rochester and Manhattan, as well as state and local officials, have begun to carry out what some say is the de facto legalization of gay marriage — and gay divorce — in New York for the price of, say, a ticket to Toronto."

Matthew McConaughey launches line of surf attire called Just Keep Livin'.

Provincetown arsonist strikes again: "In a little more than 10 minutes, flames destroyed a wooden shed belonging to artist Arthur Cohen at his property near Allerton Street. The blaze is at least the 16th arson fire in Provincetown since Oct. 17, Jennifer Mieth, a spokeswoman for the state fire marshal, said yesterday. No one was injured in the fire and Cohen, who was in New York at the time, was expected to arrive yesterday in Provincetown, according to a family member. Cohen declined to comment about the fire yesterday when reached by phone. On Monday, a landlord's report of a 2-foot square of burned shingles at a framing shop at 288 Bradford St. — little more than one-tenth of a mile from the Cohen property — was added to the list of arson fires, Mieth said."

Will & Grace creator Max Mutchnick said his own "internal oppression" held him back from making bigger statements with regard to gays on that show.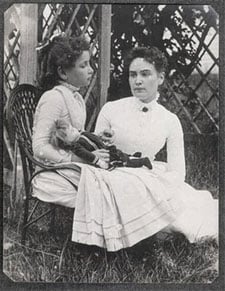 120-year-old photo of Helen Keller and Anne Sullivan on Cape Cod discovered: "The photograph, shot in July 1888 in Brewster, shows an 8-year-old Helen sitting outside in a light-colored dress, holding Sullivan's hand and cradling one of her beloved dolls. Experts on Keller's life believe it could be the earliest photo of the two women together and the only one showing the blind and deaf child with a doll — the first word Sullivan spelled for Keller after they met in 1887 — according to the New England Historic Genealogical Society, which now has the photo."

USA Today talks to Anne and Christopher Rice about their new books. Christopher: "She has created her own myth-ology. There's no following in those footsteps. So I keep my work a lot smaller and more focused. I would go insane comparing myself to her."

Jackson steals Mariah Carey's look.

Mississippi lawmakers propose bill banning unwed couples living together from adopting in attempt to stop gays from doing the same.

HIV+ British bareback porn actor speaks out: "'They told me that most of the work would be bareback, and that they would normally check certificates from GUM clinics.' On the various shoots he took part in during his short on-screen career he noticed laxity in the ad hoc system of checking the HIV status of performers. 'I presented a certificate about half the time. They would normally take your word for it. At my local clinic you have to pay £25 to get a certificate.' He was told everyone else was HIV negative, but never saw anyone else's certificates. Clyde has been in two or three bareback DVDs and other scenes that went online. 'We did not work under the best conditions most of the time, it was quite low budget and cramped. For most of the time I was getting paid £100 per scene.'