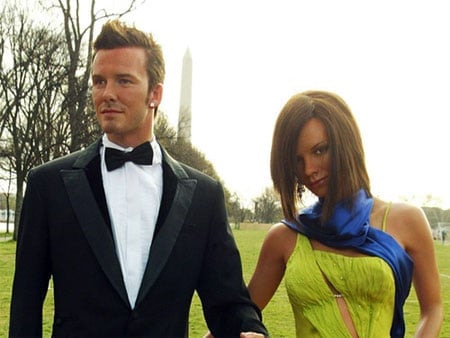 As part of a promotion for the 2008 Cherry Blossom Soccer Tournament, wax versions of David and Victoria Beckham opened a 'kissing booth' near the Mall in DC.
The last time the stiff couple made a headlining appearance was in December 2004 in a celebrity nativity scene. At that appearance, an attacker punched the figures, damaging them, and then fled. It appears they've recovered quite well from their injuries, but they are looking just as stiff.
More photos at Popbytes.