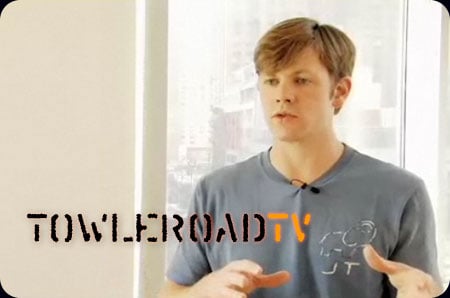 I'm proud to bring you our very first edition of Towleroad TV! This is a special feature we'll be presenting from time to time featuring various personalities and topics.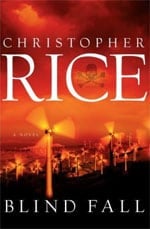 In the first edition, put together by our correspondents Josh Koll and Josh Helmin, Christopher Rice talks about his new thriller Blind Fall
, as well as how he researched the novel and early reactions to it, some of which came in the form of death threats.
Says Rice: "Blind Fall is a thriller. It addresses the issue of gays in the military. It does kind of show you the sacrifices that gay Marines have to make to be Marines. And so that's the political component of the book…I did a YouTube video where I basically talked about…my disdain for the "Don't Ask, Don't Tell" policy which is currently in effect in our nation's military. And so the video went up and maybe within a day there was a storm of comments calling basically for my death — that I disgraced the Marine Corps, that I should be shot between the eyes, everyone like me should be shot between the eyes — and I thought maybe I was overreacting, so I emailed a very good friend of mine who's sort of a gay activist with a long history of working in the community, and I said 'Are these death threats?' And he said 'mmm-hmmm. Yeah. They are.'"
Blind Fall
[amazon]
Josh Koll and Josh Helmin write their own blog, Josh & Josh are Rich and Famous.
And the YouTube video to which Rice refers in our segment, AFTER THE JUMP…