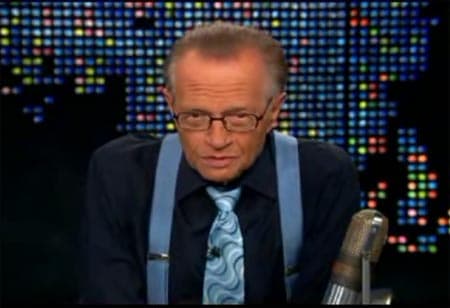 Tomorrow is GLSEN's 12th annual Day of Silence. Students from more than 6,800 schools across the nation are expected to take part by taking a vow of silence to raise awareness about anti-LGBT bullying and harassment. This year's observance has been dedicated to 14-year-old Lawrence King, who most of you know was shot and killed by one of his classmates on February 12th, because he was gay.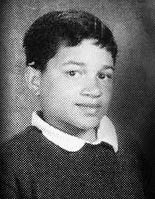 CNN host Larry King, who shares a name with the young victim, recorded a PSA for GLSEN (Watch it, AFTER THE JUMP). Says King in the spot: "Larry King and I share more in common than just our names. We both believe that all students should be free to be themselves without the fear of name calling, bullying or harassment."
GLSEN president Kevin Jennings told E!'s Marc Malkin that King did not hesitate when asked to record the PSA. "Larry King helps us reach the kind of mainstream audience he speaks to every night. "I don't necessarily see this as a YouTube phenomenon, but I see this reaching a much more traditional audience."
Malkin reports that T.R. Knight is also participating in the Day of Silence ceremony at the Miguel Contreras Learning Complex in Los Angeles.
King joins Lance Bass, who released a PSA last week.
Watch King's clip, AFTER THE JUMP…
Recent Lawrence King news
Gay Coalition Calls for Lawrence King Killer to be Tried as Juvenile [tr]
Amazing Race's Kynt & Vyxsin to Sit with Lawrence King Classroom [tr]
LOGO Airs Celebrity PSA Response to Lawrence King Murder [tr]