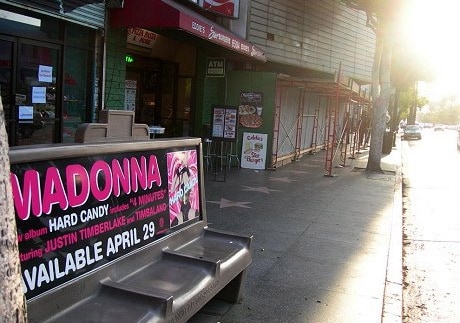 Photo courtesy Pud at Madonnalicious.

Robbie Daw presents a weekly pop music update here on Towleroad! Robbie runs his own site called Chart Rigger.
I'm going way out on a limb and assuming there might be some Madonna fans amongst the readers of Towleroad. So in honor of the release today of Madge's 11th studio album, Hard Candy, lets turn it over to you guys — what are your thoughts of the album? Did you celebrate with a big bag of Jolly Ranchers or wallpaper your bedroom with 100 copies of the vinyl? Wish she woulda been a little more Material Matron and a little less Hooker Of Dorian Gray with the cover art? Let us know what you think!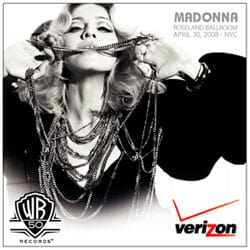 Live outside the U.S. and not able to jet over to Madonna's gig at New York's Roseland Ballroom tomorrow night? Vodafone is making the show available for free to customers in 14 different countries. Says the company's global chief marketing officer, "Vodafone's strategy is to offer different music flavours and innovative formats allowing customers to experience music on their mobile in any way they wish."

Is Amy Winehouse recording the new Bond theme for November's Quantum Of Solace? "She has been doing some work in the studio, but [the Bond theme] is speculation, basically," says her label's spokesperson. "It would be lovely, but there's nothing to confirm at this stage."

Saturday Night Live alum Cheri Oteri's father, Gaetano Thomas Oteri, was killed over the weekend, and his roommate, country songwriter Richard William Fagan, has been charged with the murder: "…the roommates had an alcohol-infused brawl around 9 p.m. Saturday night and Fagan allegedly cut Oteri, his music associate and publisher, with a 4- to 6-inch long Colt pocketknife. Police spokesman Don Aaron said Oteri died from a significant laceration to the wrist. Fagan is best known for penning the No. 1 songs 'Be My Baby Tonight' and 'Sold (The Grundy County Auction Incident)' for John Michael Montgomery."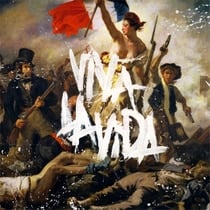 Coldplay have unveiled the cover art (pictured right) for fourth album, Viva La Vida Or Death And All His Friends, due out June 18. Today the band's new single, "Violet Hill," was made available as a free download from Coldplay's official site. The track will be free for one week before its official release to online digital music stores.

Mel B. denies rumors the Spice Girls will play Nelson Mandela's 90th birthday party in London this summer, as she's far too busy modeling underwear and recording a solo album.

With Coachella over, all guitars (and Jay-Z) point toward Glastonbury.

In February I interviewed Robyn for Towleroad, and today her full self-titled album finally sees its American release. In a final nod to Madonna, below is the video for Robyn's current U.K. single, "Who's That Girl."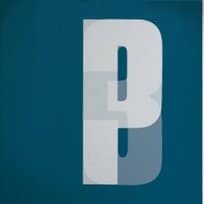 TODAY'S NEW RELEASES:
Third, the long-awaited third album from Bristol trip-hoppers Portishead, who performed at Coachella over the weekend. It's now been 11 years since their last full-length set of original material.
Shine, from 28-year-old London singer Estelle. The album features the single "American Boy," a duet with Kanye West that recently spent a month on top of the U.K. chart.
The Roots' Rising Down, featuring guest appearances by Mos Def, Common and Talib Kweli.
Santogold's self-titled debut. The Philadelphia-based artist topped numerous music mag's "ones to watch" lists last year.
Lyfe Jennings' third album, Lyfe Change.
Nine Lives, a new solo offering from Steve Winwood which also features Eric Clapton on the song "Dirty City." Winwood turns 60 in May.