Fifteen years after being convicted of sexually abusing three boys while chaplain at Calvert Hall and John Carroll high schools in Baltimore, Father Jeff Toohey has been defrocked following an order from the Vatican.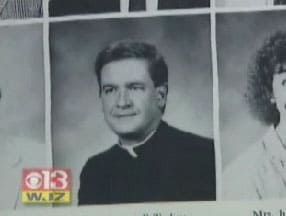 WJZ reports: "The Pope's decision means Toohey is permanently severed from the priesthood…Baltimore's new archbishop declined on-camera interviews but released a statement apologizing to sexual abuse victims at the hands of priests. Archbishop Edwin O'Brien reiterated the archdiocese's commitment to protecting children and helping to heal victims of abuse. He says, 'We are deeply sorry for the pain suffered by survivors of abuse due to the actions of clergy.' Toohey's defrocking is effective immediately. Church observers expect more announcements involving priests in the US, Ireland and Australia."
In March 2007, Roberts spoke candidly with Anderson Cooper about the abuse in a special report: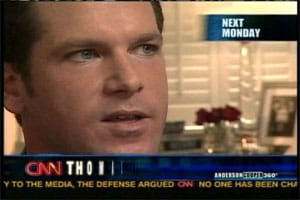 "It's probably the worst place you can be in your life. Because there's so much shame that goes along with this. There's secrecy. There's shame. There's self-hatred, self-doubt. Uh, every mixed up emotion you can have that you don't feel you can talk to anybody. It was the most twisted and turned-around environment that I could have ever have been in and coming from a place of struggle as a child and into a young boy. It was a prison. I mean it was like backing me into a corner with nowhere to go. I was robbed here. Of my self-respect, of my own image. You know part of my soul even. This place paralyzed me thinking I would die with this secret. I would die with this secret."
In December 2006, Toohey requested and received a lighter sentence for his sexual abuse conviction when a judge allowed him to to serve out the final eight months of an 18-month prison sentence for sexual abuse in home detention rather than in prison.
Roberts' follow-up interview to the special report with Cooper on AC360, AFTER THE JUMP…
Previously
Anderson Cooper to Interview Thomas Roberts on Priest Abuse [tr]
Priest who Abused CNN's Thomas Roberts Given Lighter Sentence [tr]