There may be a ruling soon on Wisconsin's same-sex marriage ban.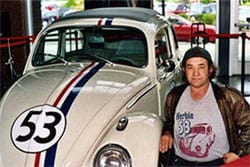 Autoerotica: Washington man has had sex with more than 1,000 cars.

In 2000, McCain said he'd be too old to run in 2008: "Well, in 2004, I expect to be campaigning for the reelection of President George W. Bush, and by 2008, I think I might be ready to go down to the old soldiers home and await the cavalry charge there."

'Save California' group says issuing marriage licenses to gays is the moral equivalent of gassing Jews: "Ask your county clerk if they were a Nazi officer during WWII and had been ordered to gas the Jews, would they? At the Nuremberg trials, they would have been convicted of murder for following this immoral order." UPDATE: Group edits alert.

Winehouse out, Beyonce in to record James Bond theme.

Gay rights activists condemn Gambia leader's announcement that he plans to kill all gays: "Carey Johnson of the International Gay and Lesbian Human Rights Council said the comments were 'disgraceful'. 'What president Jammeh fails to realise is that there are a significant population of Gambians who are gay, and he has no right to ask them to leave,' Mr Johnson said. The speech was 'doubly disgraceful' because The Gambia is the host country for the African Commission on Human and People's Rights, he said. …'Jammeh has a long history of homophobia,' said British gay rights activist Peter Tatchell. 'If he tries to carry out these threats, international aid donors are likely to withdraw their support, and foreign tourists will stay away in droves, thereby damaging the Gambian economy,' he added."

Britney Spears is in the recording studio again working on follow-up to Blackout.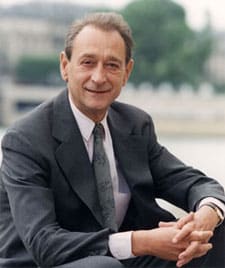 Paris mayor Bertrand Delanoë takes first steps in journey that could lead him to the presidency: "In the introduction to a book of interviews, outlining a market-oriented and even Blairist future for Socialism in France, M. Delanoë hinted strongly that he would run for the leadership of the Parti Socialiste in November and probably seek the party's presidential nomination in four years' time. He was ready, he said, to "invest my convictions and energy in my country" if 'democracy and the Socialist Party call on me… to act'."

Will TV's first gay superhero Thom Creed soon make his way to your living room? "It's not campy either — it's not The Gayest American Hero. He just happens to be gay. It's just one of the many things he wrestles with."

Folks in New York's Union Square try on the season's gayest mandals.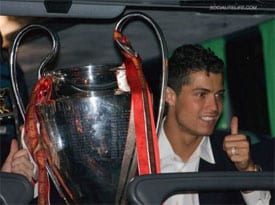 Cristiano Ronaldo and Manchester United win the Champions League trophy!

Homophobic attack in Portsmouth, UK: "Two men have been attacked by a gang in what police described as a homophobic incident in Portsmouth city centre. The men, aged 41 and 20, were walking in Guildhall Square when they were attacked by two men and a woman who were part of a large group. One of the men received grazes to his chest and back and the other sustained a black eye and a sore neck."

Black bunny captures Provincetown's imagination.

Richard Dreyfus to play Cheney to Josh Brolin's Bush in Oliver Stone's W.

Marketing director for sperm bank catering to gays and lesbians files sexual harassment lawsuit: "In a lawsuit filed in New York, Scott Glasgow says he was pressured into sharing a bed on company trips with his boss, Growing Generations CEO Stuart Miller. The lawsuit also claims that Miller sent Glasgow pictures of himself shirtless, wearing bondage attire and holding a whip, and forced Glasgow to perform in drag on a company trip."