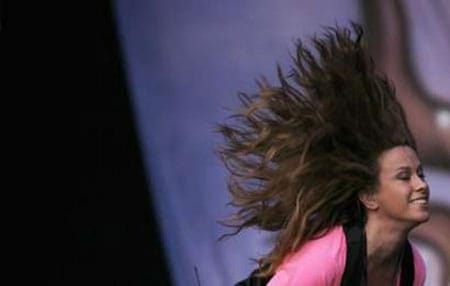 Robbie Daw presents a weekly pop music update here on Towleroad! Robbie runs his own site called Chart Rigger.
Alanis Morissette's first studio album in four years, Flavors Of Entanglement — on which she worked with British producer Guy Sigsworth — hits retail and online stores today. Most reviews are echoing each other in saying, quite simply, it's the best thing she's done since Jagged Little Pill. Perhaps it's because Alanis (seen above performing at the "Rock in Rio" music festival in Lisbon last month) creates her best when she's been scorned?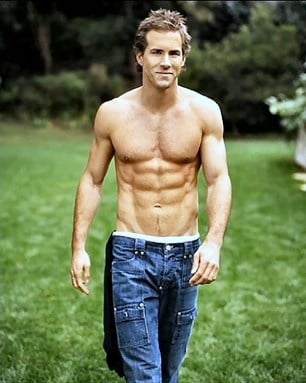 The new album, for the most part, covers Morissette's breakup with actor Ryan Reynolds (pictured right), whom she was with for two years and eventually engaged to, and the aftermath. Reynolds is now engaged to Scarlett Johansson.
The 34-year-old singer talked to the Los Angeles Times about the emotions that fueled the making of the album: "I think it's the straw that breaks the camel's back. It's having had too many of them. And I was a full-blown love addict, so it was like, 'I can't keep doing this, my body can't take it.' Breakups are a horrible thing for almost everybody I know. For someone who is a love addict, it's debilitating.
"I've been on a constant journey toward finally surrendering and hitting the rock bottom that I've been avoiding my whole life. . . . So this was a huge, critical juncture for me. Everything broke, and it was an amazing and horrifying time."
I can see how you'd be pretty bummed if Ryan Reynolds was the one that got away.
It's worth noting that Alanis also seems to have gotten a bit more electronic on this album, though the results are a bit more Björk than Kylie.

Ne-Yo "radio-izes" Jennifer Hudson.

Lily Allen says Big Brother is watching her in the U.S.: "She was terrified to be photographed anywhere that people may have been taking drugs in case she got linked to them. She even started staying in instead of going out clubbing in case certain people got the wrong idea." Gosh, these really are tough times for everyone.

Janet Jackson claims Island Def Jam have jumped ship on her latest album after single "Rock With U" failed to chart, and that she's now unable to visit Europe on her upcoming tour. The label's response: "Unfortunately we haven't experienced the results we would have liked with this new album. But we respect and support Janet."

Here's 14-year-old Mancunian street dancer George Sampson and his winning performance on Britain's Got Talent, which sent Mint Royale's remix of "Singin' In The Rain" to the top of the U.K. chart this week:

Download the new CSS single, "Rat Is Dead (Rage)" for free.

U2's manager Paul McGuinness says Radiohead's decision to offer the band's In Rainbows album on a pay-what-you-want basis online backfired, and that Bono and Co. will not be following suit with their new set, due out this fall. "Sixty to 70% of the people who downloaded the record stole it anyway, even though it was available for free," McGuinness tells the BBC. "We will obviously work with whatever technology is available to make the release of the new record as interesting as possible. [But] for U2, physical sales are still an enormous part of our business and we still sell a lot of actual CDs."

His name is Prince. And he is 50.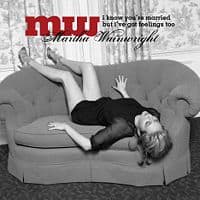 THIS WEEK'S NEW RELEASES:
New singles from The Cure ("All Kinds Of Stuff"), Jennifer Hudson ("Spotlight"), Peter Gabriel ("Down To Earth") and Robin Thicke ("Magic").
Martha Wainwright's second album, I Know You're Married But I've Got Feelings Too, which features a cover of the Eurythmics' "Love Is A Stranger."
Wallflowers' frontman Jakob Dylan's solo album, Seeing Things, produced by Rick Rubin.
Keeping with the "seeing" theme, N.E.R.D.'s third set, Seeing Sounds, is also out.
Evil Urges, the fifth album from My Morning Jacket.
The U.S. release of Supergrass' Diamond Hoo Ha, which has been out in Europe for several months.