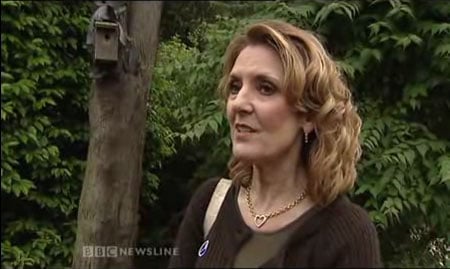 Yesterday I posted an update on Northern Ireland DUP MP Iris Robinson, the UK's very own Sally Kern, who said that gays can be cured of their homosexuality and advised them to seek therapy.
The remarks prompted political party Sinn Fein to call for her resignation and for the activist group Outrage! to call on people to start outing members of Robinson's Democratic Unionist party.
Like Kern, she seems to wallow in the attention her bigotry brings her.
Robinson is now comparing gay people to murderers!
Watch her interview with the BBC, AFTER THE JUMP…
previously
Sinn Fein Calls on MP to Resign Over "Ex-Gay" Remarks [tr]