Barack Obama opposes the proposed California gay-marriage ban. A double-negative in favor of "I do."

Is Google making us stupid?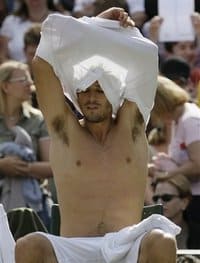 Tommy Haas loses (his shirt) at Wimbledon.

Jake Gyllenhaal and longtime GF Reese Witherspoon moving in, talking straight marriage.

Grace Jones is still scary.

Beloved gay restaurant Sadly, Florent is sent packing from the Meatpacking District after 23 years. The culprit? Rent, boy!

California businesses are pushing hard for the gay-marriage dollar now that weddings are set to begin. Sample price: The Hacienda at Warm Sands in Palm Springs has a three-night honeymoon deal for anywhere between $1,895 and $2,995. The bride and bride will be registered at Citibank.

Has the Bush Administration upped covert operations against Iran ahead of the November election?

Write this 100 times on the chalkboard: Will Smith's school is NOT based on Scientology.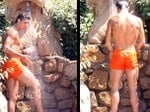 Cristiano Ronaldo is all washed up.

Either Madonna's marriage or Madonna's divorce has been called off. One way or another, they pray 6,000 miles apart.

Via HuffingtonPost, Cindy McCain—worth $100 million—can't stay current on her property taxes.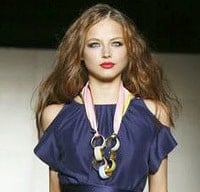 Stunning: A tragedy for the fashion world as 20-year-old Russian covergirl Ruslana Korshunova dies in an apparent suicide leap in New York City after watching the 1990 film Ghost with a friend. FOX News staple Geraldo Rivera airs footage of her corpse. (Not available from this link.) UPDATE: This is now a confirmed suicide.

Angelina Jolie's shoot-'em-up Wanted took in over $51 million at the box office this weekend, making it the most successful R-rated June release ever. I think it had more to do with James McAvoy's pretty lips than AJ's. (Did any of you see this movie? It's hysterical. Take that however you like.)