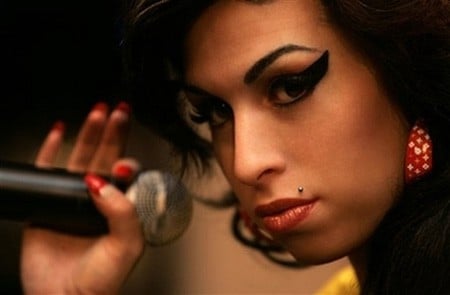 A wax figure of Amy Winehouse was unveiled today at Madame Tussaud's in Central London.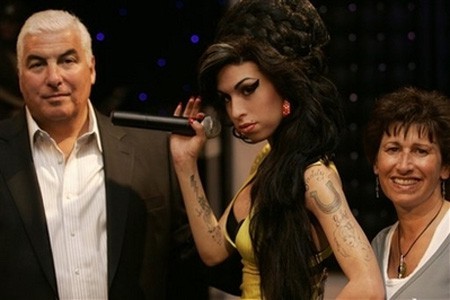 The singer herself was not there to see the strikingly sober version of herself, but her parents Mitch and Janis were.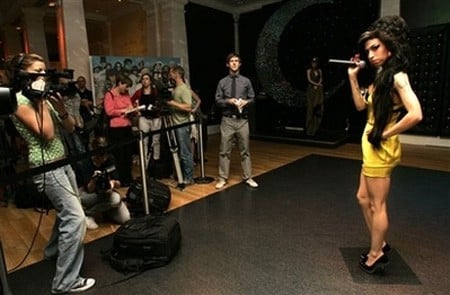 Earlier this month, Winehouse expressed dissatisfaction that she was being turned into a waxwork.
Said the singer, in perhaps the most prescient quote of the year: "I thought you had to be dead almost before they made a wax of you."
Previously
Wax Beckhams Open Kissing Booth at DC's Cherry Blossom Festival [tr]
Wax Barack Obama Wins Presidency [tr]
Camilla Parker-Bowles Goes in for a Full Body Wax [tr]
Waxy Leonardo DiCaprio Makes Its Debut [tr]