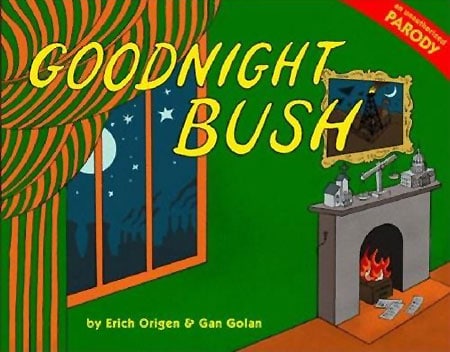 This one puts our current president to bed. The book was published in late May.
"In this pitch-perfect parody of Goodnight Moon, we see a child-like George W. Bush tucked safely away in the confines of his own room with all the toys he's willfully destroyed, abused, or defaced. Complete with 'a quiet Dick Cheney whispering hush,' this bedtime story lets us laugh at — and finally say goodnight to–the disaster of the last eight years."
For which the "bowl of mush" in the original would be an appropriate metaphor.
Goodnight Bush: A Parody
[amazon]