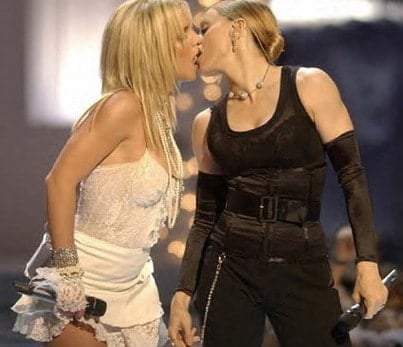 Robbie Daw presents a weekly pop music update here on Towleroad! Robbie runs his own site called Chart Rigger.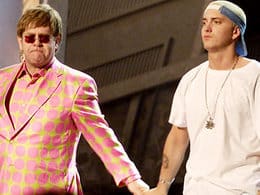 "Teenage angst has paid off well. Now I'm bored and old." So begins Nirvana's third and final album, 1993's In Utero—the opening lines of "Serve The Servants."
Nirvana. Not the most gay topic of discussion, nor the gayest of music to bring up. So why bring it up at all?
This week is actually the eve of my first year doing a pop music column on Towleroad.
One question I keep coming back to is this: what really constitutes "gay music"? Scissor Sisters, Ari Gold, Elton John, Sam Sparro, Darren Hayes, Pet Shop Boys, The Feeling, George Michael and Andy Bell are mainstream gay artists or groups with gay members—all of which we've talked about here on Towleroad—but is the actual music those folks create gay?
As well, Madonna, Amy Winehouse, The Killers, Britney Spears, Sally Shapiro, Mariah Carey, LCD Soundsystem, Robyn, Kylie Minogue, Frankmusic, Sugababes, Cyndi Lauper, Spice Girls, Girls Aloud and Saint Etienne are music artists who have somewhat of a "gay appeal," though what does that really mean?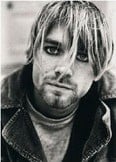 Is country music gay enough? Did Mika ever come out? Does Hip hop speak to us? When all was said and done, was Hard Candy any good?
And where do Chris Brown, Miley Cyrus, Duffy, Fall Out Boy, Santogold and Smashing Pumpkins fit in?
The truth is, I don't have the foggiest idea. What I do know is that pop music is subjective. And while I can't answer the question on what gay music truly is, I can say that no two people will probably every see completely eye to eye when it comes to individual taste.
But that's okay. Life would be pretty dull otherwise.
Over the past year, I've pondered my own psychological state after listing to Mariah's "Touch My Body," posed the question to you on whether Katy Perry is truly offensive, let nostalgia get the best of me over the re-release of Michael Jackson's Thriller and offered up Robyn scolding her godchildren in Swedish over the phone from Stockholm here on Towleroad—all in the name of delivering pop music news to the online masses from one guy's gay perspective.
Something about pop, whether it be one song, one artist or a single bar or note, can reach into the heart and send the imagination soaring, or hurtling back to a certain time and place.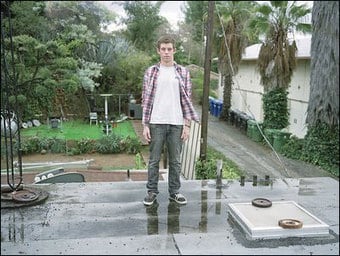 Which brings us back to the original topic at hand. This past week NPR ran an interesting "All Things Considered" feature on 17-year-old Los Angeles native Spencer Elden (pictured right), who you may remember best as the baby swimming after the dollar bill on the cover of Nirvana's Nevermind album.
Admittedly, I'm a longtime Nirvana fan from the time when I was 17 myself and Nevermind hit like a grenade. So it's a bit surreal to catch up on what this kid's been up to.
Given that Elden appeared sans clothing on the cover, it's amusing to read him looking back: "Quite a few people in the world have seen my penis. So that's kinda cool. I'm just a normal kid living it up and doing the best I can while I'm here."
As for teenage angst paying off well, he notes that his father was given $200 for letting his son be photographed for the seminal, 26-million-selling record's artwork.
I guess it should be noted that, judging from his comments about "worrying about stupid girls," Spencer is apparently straight—a fact which inevitably calls to mind the opening of "All Apologies," the last track on Nirvana's final album:
"What else should I say? Everyone is gay?"
Josh Kelley's Backwoods. (You know, the guy married to Katherine Heigl.)
British trip hop act UNKLE's End Titles… Stories For Film.
Remixes of Natasha Bedingfield's current hit, "Pocketful Of Sunshine".
The self-titled debut album from alt rock band Scars On Broadway.
Hot Chip's iTunes-only Live:Berlin Festival EP.
New singles from Lindsay Buckingham ("Did You Miss Me"), Jonas Brothers ("Tonight"), T-Pain ("Can't Believe It") and Hinder ("Use Me").