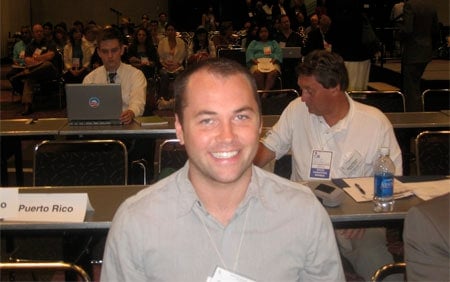 I was honored to be appointed by the Obama Campaign this past June to the Rules Committee for the Democratic National Convention in Denver this week. There are three committees that govern the Convention. They are the Rules Committee, Platform Committee and Credentials Committee.

The Rules Committee governs how the Convention will run and it's made up of 186 members from every state and territory in the United States.
We met on Saturday morning and after adopting the "Rules of the Convention", I received a nice surprise during the meeting.
The Obama Campaign asked me if I'd be one of three people on the committee that would stand and speak to the entire committee on nominations. I was asked to nominate the Vice-Chairs and Secretary of the Convention.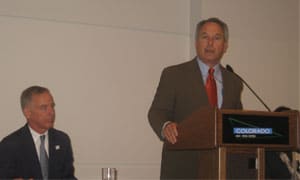 I stood up and introduced myself as a member from New York State and then nominated the Vice-Chairs of the Convention who were Washington Governor Christine Gregoire, Florida Congressman Robert Wexler, the Mayor of Columbus Ohio Michael Coleman and Maria Elena Durazo, the Executive Secretary-Treasurer of the Los Angeles County Federation of Labor, AFL-CIO. I nominated the Secretary of the Democratic National Committee, Alice Travis-Germond to be the Secretary for the Convention.
It was a nice start to the historic and incredible week that's on the horizon here in Denver and I'm excited to be teaming up with Andy all week to bring you the best we have to offer.
Keep checking back for great interviews, photographs and videos this week from the Mile-High City.