Owner of Manhunt maxes out to McCain; forced down from board.


U. of Nebraska wrestlers exposed on gay porn site; dismissed…


Phelps wins 2, 5, keeps going!


UK actors McKellen and Callow slam homophobic Scottish bishop.


Barack Obama to announce running mate via text message.


THE TUBE: Barackrolled, John Edwards, Exxon John, Willy Wonka, ouch!, Isis.


Dennis Miller doesn't worry about gay marriage, just homophobic terrorists.


Morocco: Jake Gyllenhaal is the Prince of Pectorals.


James Franco just can't get over his kiss with Sean Penn.


Gay Mormon group Affirmation wants affirmation from LDS Church leaders.


PlanetOut at risk of delisting on NASDAQ.


Focus on the Family tells followers to pray for rain at Obama's Denver DNC speech.


First Look at one-sheets for the "ex-gay" romance Save Me with Chad Allen.


Congress-bound: gay Dem Jared Polis wins House primary in Colorado.


Marketer pushes 'Big O' as hand salute for Obama.


Cher terrorist has weapons seized and destroyed.


Burger King employee fired for taking bath in sinking, posting to YouTube.


Disabled transgender neighbor stops perpetrator after murder outside gay bar.


Transgender woman in the running to be America's Next Top Model mocked.


Two to be charged for brutal murder of gay Liverpool teen.


Anti-gay Northern Irish MP Iris Robinson gets reprieve from Downing Street.


U.S. male gymnasts strike a pose, as does gay diver Matthew Mitcham.


John McCain:"…in the 21st Century, nations don't invade other nations."


Panama repeals law criminalizing gay sex.


Space Porn: Star wombs and nearby moons.


McCain says he couldn't pick a "pro gay rights" running mate.


The Pope wears ermine.


PLUS: Eli Manning, Dumbledore, Steve Jones, Prince William, Tennessee Williams, Edward Hopper, Lance Bass, Jake Shears.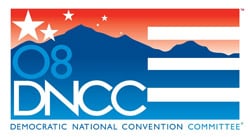 Towleroad will be at the Democratic National Convention in Denver. If you're going to be at the convention, or have a story or event you think we should cover, please contact me using our tips@towleroad.com address. I'll be there with our correspondent Corey Johnson. We hope to keep people as informed of all the goings-on as possible. I know a lot of you Towleroad readers are at LGBT organizations, and in media, and with ties to politics will be in Denver, so please contact me. We'd love to see and meet you. Apologies to those who've emailed me I have yet to get back to. I'll be in touch soon. Thanks.