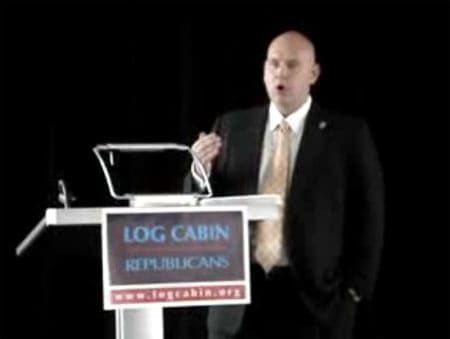 Tuesday I posted about the Log Cabin Republican endorsement of John McCain for President (here's LCR President Patrick Sammon discussing the endorsement on CNN), and now we have video (courtesy of Think Progress)of senior campaign strategist Steve Schmidt addressing the group Thursday at a luncheon to thank them for their support.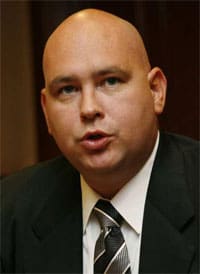 Video, AFTER THE JUMP…
Said Schmidt: "I just wanted to take a second to come by and pay my respect and the campaign's respect to your organization and to your group. At a personal level, my sister and her partner are an important part of my life and our children's life. I admire your group and your organization and I encourage you to keep fighting for what you believe in because the day is going to come. (applause)…You are an important part of our party, the party of Abraham Lincoln. We as Republicans are the party of freedom and as a party we strive to reach that goal. We look forward to your support and your help for the senator."
Schmidt then hailed Sarah Palin's arrival (Palin has opposed civil unions, gay marriage, hate crime laws including sexual orientation, benefits for same-sex partners) as a force in the party: "We had a great night last night. I will just tell you that in the last 48 hours the smearing and the defamation of this family is unlike anything I have ever seen. You saw this beautiful American family on the stage last night and you saw one of the great speeches in the history of political conventions by an accomplished governor of a state who has just announced herself as a major force in the Republican party in her own right, and I think the other side has got to be sitting on the other side saying 'oh – my – God.'"
Schmidt's appearance, of course, was given a hearty round of applause by the group.
Watch the video, AFTER THE JUMP…