While Palin was mayor, Wasilla billed victims for their rape kits.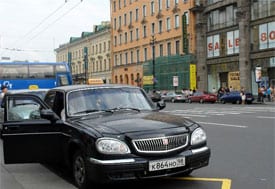 Taxi service for gays to launch in St. Petersburg, Russia?

Pete Wentz: I once almost put a bullet through my head.

Gay softball team disqualified from world series for having too many straight players: "D2, a team from San Francisco, beat the Atlanta Mudcats in the series to qualify for the A Division championship game against the Los Angeles Vipers. But the Mudcats filed a protest, alleging that six of D2's players were straight. North American Gay Amateur Athletic Alliance (NAGAA) rules state a team in the series may have no more than two straight players on its squad."

Some guy relieved himself next to David Beckham and confirmed previous reports from Posh.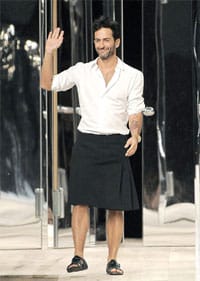 Marc Jacobs closes New York show in a skirt.

Barbra Streisand to sing for Obama: "Streisand will perform at a $2,500-per-person reception and concert fund-raiser at the Beverly Wilshire Hotel, with upwards of 700 people expected to attend. Among the co-hosts of the event are DreamWorks partners Steven Spielberg, Jeffrey Katzenberg and David Geffen, as well as political consultant Andy Spahn. It'€™s being organized with Obama's Southern California finance team."

UK Booker Prize shortlist announced: Aravind Adiga The White Tiger: A Novel
, Sebastian Barry The Secret Scripture
, Amitav Ghosh Sea of Poppies: A Novel
, Linda Grant The Clothes on Their Backs
, Philip Hensher The Northern Clemency
, Steve Toltz A Fraction of the Whole
.

Kevin and Scotty pics from the new season of Brothers and Sisters.

"No on 8" office opens in SF's Castro: "Activists have already been working for months to build up a grassroots operation to defeat the anti-gay constitutional amendment, but now they will have a spacious centrally-located office to organize. San Francisco Mayor Gavin Newsom, Assemblyman Mark Leno, Supervisor Tom Ammiano and Oakland Mayor Ron Dellums worked up the crowd with reminders of this historic struggle–and how a defeat by the radical right would be a huge setback for the LGBT community."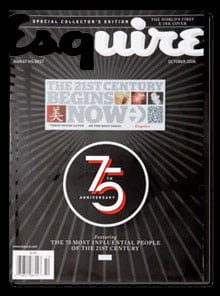 Esquire celebrates 75th anniversary with E-ink cover.

Alan Cumming becoming U.S. citizen to vote for Obama.

Living strong: Lance Armstrong to come out of retirement for Tour de France?

UFC fighter Evan Tanner found dead after walk into desert.

WSJ's Kirchik claims GOP is kissing gay-bashing goodbye: "…it was refreshing to see that gays were not part of the agenda this year. Indeed, the only speaker to make mention of them was the former Arkansas governor and Baptist preacher Mike Huckabee, and he did so only tangentially, stating that Mr. McCain "doesn't want to change the very definition of marriage from what it has always meant throughout recorded human history." (The same, of course, could be said of the supposedly gay-friendly Barack Obama, who also opposes marriage equality for gay couples). The absence of antigay rhetoric has much to do with Mr. McCain; he is comfortable around gay people, and his old-fashioned sense of honor proscribes against making them pariahs for political gain."

Katy Perry-hating church hit with 'God loves gays' vandalism.

McGreevey's partner Mark O'Donnell offers to pay for daughter Jacqueline's school: "O'Donnell's offer was disclosed in a letter filed Friday in Union County Family Court by McGreevey lawyer Stephen Haller, who called it 'an incredibly generous gesture.'"

Gay porn killers to be tried together…