TIME: Sarah Palin's Alaskanomics.

Barack Obama is throwing a major reception in Beverly Hills next week at which Barbra Streisand will perform. Those with the $2,500 to pony up who want to attend should use this link we're told, and the contributions will be registered as coming from the LGBT community.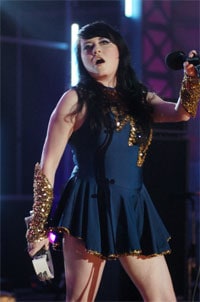 British recording artist Adele says gay interest in her song "Chasing Pavements" has caused her chances at a U.S. career to dive: "Some weirdo on the Internet wrote that Chasing Pavements was about being gay, which isn't true at all. Because of that some radio stations in the States wouldn't play it. The guy wrote it on the Urban Dictionary website, which I've used for years and 'chasing pavements' was never on there as a slang term before." She says he isn't interested in breaking in America anyway: "I don't like flying. I hate it, and I don't want to start taking Valium, so I'm not going to get over there much."

Kanye West arrested at LAX for felony vandalism. (VIDEO)

Drill Baby Drill: Bush's Interior Department in new "sex for oil" scandal.

Gus van Sant to be honored at IFP's Gotham Awards: "In recognition of Van Sant's fearlessness in using film to explore LGBT issues, IFP announced a new initiative aimed at inspiring the next generation of LGBT filmmakers. IFP is teaming with the The Hetrick-Martin Institute, home of the Harvey Milk High School in New York City. IFP, courtesy of Deloitte Financial Services LLP, is donating 45 video cameras to the school. IFP hopes to work with the producers of NewFest, The New York LGBT Film Festival, to create a series of training and mentoring sessions. Select works by youth members from The Hetrick-Martin Institute and students from Harvey Milk School will be invited to screen during the next edition of NewFest (June 4 – 14th, 2009)."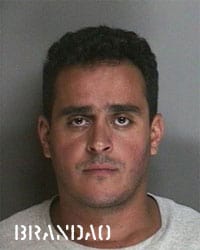 No additional arrests so far in Boston gay bashing.

Gay victim of attack in Washington DC on life support after robbery and assault. Officials are weighing incident's validity as hate crime: "The Gay and Lesbian Liaison Unit (GLLU) of the Washington Metropolitan Police Department is reporting that two men from Maryland were attacked during a robbery on the evening of Sunday, Sept. 7, at Eighth and N Streets NW. According to the GLLU report, the incident was classified as a hate crime 'based upon the victims' actual or perceived sexual orientation,' and due to the proximity of the attack to Be Bar, a lounge that caters to the gay community, located at 1318 Ninth St. NW, about a block from the attack in D.C.'s Shaw neighborhood."

L.A.'s legendary Laugh Factory launches gay Friday night show: "The World Famous Laugh Factory owner, Jamie Masada is launching a weekly midnight Lesbian and Gay show, 'Thank Gays It's Friday,' on Friday September 19th, 2008. In 1982, The Laugh Factory was the only comedy club that launched the first ever-mainstream gay standup show: 'Coming Out of the Closet' which ran for 18 years."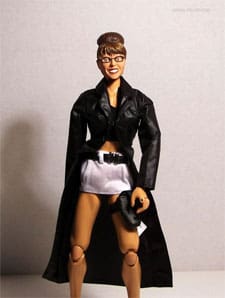 Sarah Palin gets an inaction figure.

Handlers for actress Shorheh Aghdashloo (House of Sand and Fog, 24) distance themselves from Values Voters Summit, remove Aghdashloo from promotional materials…

California Episcopal church calls on gay priest to be its new rector: "'He's a priest, not a gay priest, he's a priest,' St. Mark's Senior Warden Olivia Flisher said in defense of Reverend Randall Day, who will start his position as the new church-elected rector in October."

AfterElton has posted a lengthy interview with Neil Patrick Harris in which he addresses acting, Anderson Cooper, Dan Savage, and Old Spice, among other things.

Homophobic South Carolina Governor Mark Sanford is being awarded the first "So Gay" award by the state's LGBT community.