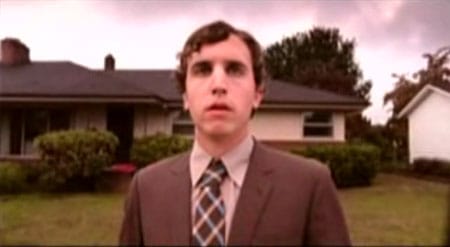 This morning we were reminded of this ad from 2006 created by Public Interest that asks: "How would you feel if you had to ask 260 million people for the right to marry?"
I agree it's worth putting out there again. Watch it, AFTER THE JUMP…
Yesterday, the Advocate reported that "No on 8" donations are nearing $1 million a day but it's not nearly enough:
"'I think you're going to see some breakthrough gifts in the next few days,' [campaign director Patrick] Guerriero said. Since the No on Prop. 8 campaign put out an SOS roughly a week ago, donations have been running close to $1 million per day — a remarkable feat, he said, and one that has No on 8 poised to cross the $20 million mark shortly. However, Guerriero stressed, donations need to keep rolling in at that rate through Election Day, at least, in order to get the pro-LGBT side back in the fight monetarily — and of 1 million LGBT adults in California, only 30,000 have contributed so far — and that not a single LGBT demographic or region in the state had given what would be required to win the battle."
I should also mention the Say No on 2 campaign in Florida. The Freedom Democrats are holding a Presidential Debate watch party and benefit at Halo Lounge in Miami Beach tonight from 6 pm – 10:30 pm. $100 donation includes open bar and hors d'ouvres. Proceeds will benefit the fight against Amendment 2.
And the "Vote no on Prop 102" campaign in Arizona. Donate here. Both Florida and Arizona are also battling anti-gay amendments.
Donate to 'No on Prop 8' HERE, and view the 2006 spot, AFTER THE JUMP…
No on Prop 8 [donate]