Maine state senator Dennis Damon introduces bill to legalize same-sex marriage.

Assault conviction tossed out in brutal 2005 attack on Dwan Prince in Brooklyn.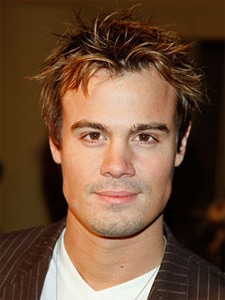 Dante's Cover actor Gregory Michael signed as gay love interest for Calvin (Paul JAmes) on Greek: "Michael's character is described as a genetically-blessed (see pic, left), closeted Omega Chi active who comes out to Calvin — which is all well and good until the two end up rooming together. Sexual tension abounds, as does some serious heavy petting (or whatever it is the kids are calling it these days)."

Australia accepting applications for greatest job in the world.

Check out the first episode of The United States of Tara with Toni Collette (You're terrible Muriel. It's Mariel).

Gossip girl makes best paparazzi escape ever.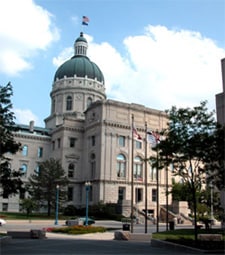 Indiana lawmakers to try constitutional ban on same-sex marriage again: "The new proposed amendment states: 'Only a marriage between one (1) man and one (1) woman shall be valid or recognized as marriage in Indiana. A legal status identical or substantially similar to that of marriage for unmarried individuals shall not be valid or recognized.' In previous legislative sessions, the proposed amendment stated: 'Marriage in Indiana consists only of the union of one man and one woman. This constitution or any other Indiana law may not be construed to require that the marital status or the legal incidents of marriage be conferred upon unmarried couples or groups.' Turner said that the changed language is meant to be clearer. It would not bar domestic partnerships, he said, but would bar civil unions."

Virtual sex is almost(?) a reality? New device duplicates action during on-screen adult films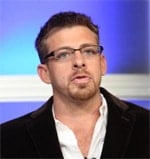 Discovery Channel discovers gay men!

Gay Halifax couple files human rights complaint: "Ken Saunders decided to leave the Queen Elizabeth II Health Sciences Centre on Dec. 30 rather than remain a patient after he said a nurse on the neurological unit where he was being trans­ferred made an insensitive com­ment. Three other patients in the unit were women. The nurse allegedly said, 'You shouldn't mind. You're a gay male.'"

Robert Pattinson in hairy situation with Twilight bosses.

Polish MP asks former Polish Prime Minister Jarosław Kaczyński: are you gay?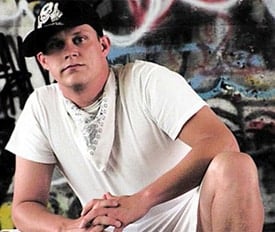 Gay rappers speak their truths.

Second employee from Tennessee hotel claims termination over sexual orientation: "Stoddard's termination follows that of David Hill who was fired last week from the hotel. Stoddard and Hill claim that they were fired because of Surti's anti-homosexual views. But, Surti maintains that both men were fired for other reasons. Surti said in an email to Stoddard that he was fired because he lied to the media about Hill's termination."

Lady Gaga announces huge list of tour dates.

Cristiano Ronaldo named FIFA Footballer of the Year.

According to Brit tab The Sun, Some London police officers are refusing to frisk transgender people, saying it's against their religion. Former top cop Brian Paddick: "As far as I know there's no religion that says you can't search trans-gender prisoners is there? This just shows that there is still discrimination and sexism in the force."