Get all hope-y with the Inauguration Speech Generator.

Aston and Demi pledge public service.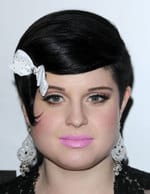 Kelly Osbourne arrested for assault. And crimes against makeup.

"Baby Killing Women, Porno Freaks, Sport Nuts, Drunks, Homos, Jesus Mockers, Mormons." DC's street preachers get their hate on.

Openly lesbian Rep.Tammy Baldwin named honorary inauguration co-chair.

Jill Biden blabs: Joe was offered his choice of VP or Secretary Of State. Ooh, burn on Hillary.

Tip to criminals: Don't Google your crime.

Bruce Vilanch on Obama: "You know, kids, I had high hopes for Clinton, and then he got in and
unleashed 'Don't Ask, Don't Tell.' I had high hopes for Obama, and he
… unleashed Rick Warren. So I still have hopes, but I'm no longer
high." More here.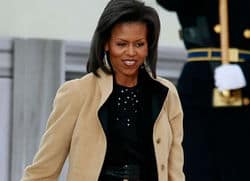 Michelle Obama is working the inauguration outfits. Slideshow here.

Praying for President Obama to fail: "I do not hesitate today in calling on godly Americans to pray that Barack Hussein Obama fail in his efforts to change our country from one anchored on self-governance and constitutional republicanism to one based on the raw and unlimited power of the central state. It would be folly to pray for his success in such an evil campaign. I want Obama to fail because his agenda is 100 percent at odds with God's." -Joseph Farah, founder of World Net Daily.

Think Progress names them: Top 43 Appointees Who Made Bush The Worst President Ever. Top Five: Dick Cheney, Karl Rove, Alberto Gonzales, Donald Rumsfeld, Michael Brown. Too easy.

VIDEO: Mélange Lavonne, your rapping, hip-hopping, lady loving lesbian mom. The name alone FTW.

Bob May, the guy inside the Lost In Space robot, dies at 69. We're powering down on the loss of our bubbleheaded booby.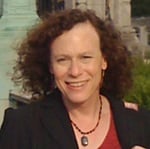 Nextbook: Joy Ladin, Jewish Orthodox professor at Yeshiva University transitions to female. Audio interview description:
"Joy Ladin is a poet and a professor of English at Yeshiva University's Stern College for Women. For most of her life, though, she was known as Jay and her biological sex was the source of deepest unhappiness. A few years ago, Jay decided to start the process of becoming a woman, a move that caused additional wells of anguish as her marriage fell apart and she worried about how the world would receive her. Now out as a woman, Joy Ladin discusses her decision to transition, her relationship to God, and reactions from her Orthodox students."