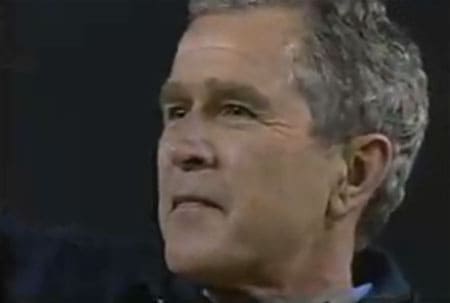 George W. Bush was recently asked what the most anxious moment of his presidency was.
Click to find out (and to watch Bush's final press conference, AFTER THE JUMP…
Via Maureen Dowd: "Asked by People magazine what moments from the last eight years he revisited most often, W. talked passionately about the pitch he threw out at the World Series in 2001: 'I never felt that anxious any other time during my presidency, curiously enough.'"
And you know, this event was probably a close second.
Here's today's final press conference: