Vermont lawmakers plan to swiftly move a marriage equality bill through the legislature and plan to pass it this legislative session. Sen. Peter Shumlin, D-Vt. President Pro Tem. and Rep. Shap Smith, D-Vt believe the bill will pass this session.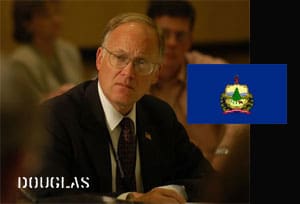 Lawmakers say they'll take up the measure in a week and a half. 
 Governor Jim Douglas has said he's opposed to same-sex marriage legislation but has refused to say what he'll do if such a bill comes to his desk.
Lawmakers feel confident that he'll let the bill become law without his signature or veto.
A bill was introduced in the House in early February, backed by 59 legislators.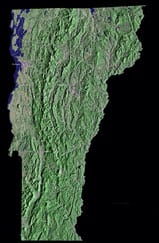 WCAX reports: "The bill would grant same-sex couples the right to marry in Vermont. 'We know that this issue could either be one that unifies or one that divides us and we want to ensure it's one that unifies us,' Shumlin said. Lawmakers know well how this could be a divisive issue. When civil unions were legalized back in 2000 it sparked protests and the Take Back Vermont movement. Opponents argued traditional marriage was at stake. Voters retaliated. And several lawmakers lost their seats that election year. 'The world has changed a lot since 2000,' said Beth Robinson, an advocate of gay marriage. Gay marriage advocates say civil unions were so controversial because Vermont was the first in the nation to legalize them."
Watch WCAX's report (warning: it's on autoplay), as well as one of Vermont Freedom to Marry's new ads, AFTER THE JUMP…
Freedom to Marry spot: