ROBBIE DAW 
Robbie Daw presents a weekly pop music update here on Towleroad. Robbie runs his own site called Chart Rigger.
Here's a transcription of an interview with rapper Rick Ross from Los Angeles radio station 93.5 The Beat FM, wherein Ross proceeds to explain to DJ Devi Dev why he calls 50 Cent "Curly."
Rick Ross: "He's not straight. He's gay. He's a fag. You know it. I know it. Listen, we're not gonna waste time on Curly. He's a monkey."
He then tries to get Dev to confirm on air that 50 Cent is gay, to which she replies, "Ross, I'm not gonna say that." She then asks him how he, in fact, knows this to be true.
Says Ross, "He's gay.The world knows he's gay. But more importantly, it's the truth that you heard he was gay. 'Cause everybody in the room said they heard he was gay, so I know you heard it."
Devi Dev: "Stop it. I didn't hear that."
Wow, it's like being in the lunchroom in second grade all over again. But with less of a maturity level. And speaking of which, Ross ambles out of the room at the end, because he says he's "starving."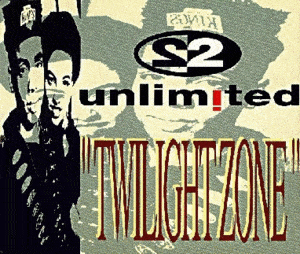 The grim truth about indie label survival discussed at this year's South By Southwest festival in Austin, Texas.

   It's out with Amy Winehouse and in with M.I.A. at Coachella.

   Meanwhile, across the globe in Belgium, Ray Slijingaard and Anita Doth—aka 2 Unlimited!—are performing together for the first time in 13 years at the I Love The 90's: The Party fest in April.

   Jane's Addiction are offering two free songs ("Chip Away" and "Whores") for download. Both tracks were produced by Trent Reznor of Nine Inch Nails.

    The American Idol alumni to date, ranked by album and single sales.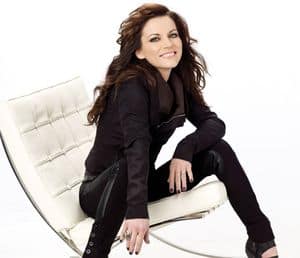 Martina McBride (left), when asked by Out if America is ready for a gay country star: "Honestly, that's a tough one. [Sighs] Our core audience, like you said, is very conservative, is very Middle America, very Bible belt. I don't know. That might be a hard sell. I mean, I would be fine with it. But that's — I don't know if we're ready for that. I would hope so. I would love it!"

   Pet Shop Boys vs. Kylie Minogue?: When asked how some of the more upbeat pop numbers ended up on their new album Yes, Neil Tennant was quoted by the BBC saying the Pet Shop Boys and "every songrwiter in London wrote songs for Kylie's last album… We never heard anything back." Chris Lowe then "flatly" adds, "We won't be doing it again." Lowe later Twittered, "Don't always believe what you read in the press."

   THIS WEEK'S NEW RELEASES: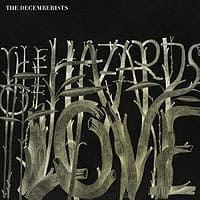 The Decemberists' fifth album, The Hazards Of Love.
Lessons To Be Learned, the debut from Austrialian pop singer Gabriella Cilmi. The tracks were produced by U.K. team Xenomania, who also worked on the new Pet Shop Boys album Yes, and have recorded with Cher, Dannii Minogue and Girls Aloud.

The Grand, the latest mix from Chicago-based DJ Kaskade.
Ciara's new single "Love Sex Magic," which also features and was written by Justin Timberlake.