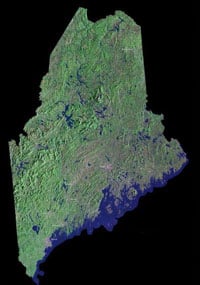 The legislative committee which held last week's public hearings in Maine on a marriage equality bill have given the legislation a robust endorsement, Bangor Daily News reports:
 "The Judiciary Committee voted 11-2-1 in favor of a bill, LD 1020, that
would repeal Maine's prohibition on same-sex marriages. Two committee
members voted 'ought not to pass,' while a third lawmaker proposed
sending the issue to voters in a statewide referendum…Committee members voted on the bill after roughly an hour of
discussion, which was interrupted once by a protester who screamed, 'There is only one true marriage.' The protester, who continued to
shout after exiting the committee room, eventually left peacefully
escorted by Capitol police."
The bill now heads to the Maine House and Senate.