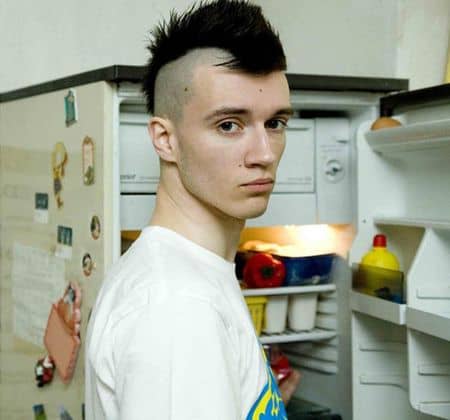 ROBBIE DAW 
Robbie Daw presents a weekly pop music update here on Towleroad. Robbie runs his own site called Chart Rigger.
Last July I wrote about 23-year-old musician Vincent Frank—better known now as Frankmusik—who was working at the time with producer Stuart Price (Madonna, The Killers, New Order) on his first album.
Back then his album Complete Me was set to come out in March 2009. Now it's been set for a July release. Frank supported Keane on tour earlier this year, and he's opening for the Pet Shop Boys this summer (He also remixed their current single, "Love, etc.") As well, his uncle apparently is a transvestite.
Meanwhile, Vincent posed for U.K. gay mag AXM's "nude issue" last year, wearing pretty much headphones and nothing else—a totally NSFW scan from which you can view here.
Here is Frankmusik's current European single, "Better Off As Two":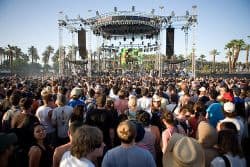 This week saw the release of singer-songwriter Jill Sobule's new album California Years, which was funded entirely by fans.

   Lots of conflicting must-sees at Coachella this weekend. Meanwhile, the Los Angeles TImes has practically crowned Morrissey king of the festival.

   Rolling Stone previews 45 upcoming albums. Do any of them seem good?

   Rihanna set to perform for the first time since the alleged Chris Brown incident in February. And, Chris Brown…dating?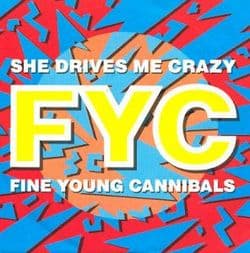 Here's an innovative concept: MTV's got a new reality series called Starmaker that's looking to…well, you can guess the rest.

   This week's top single on the Billboard
Hot 100 is Black Eyed Peas' "Boom Boom Pow." Ten years ago the #1 song
was TLC's "No Scrubs," and 20 years ago it was "She Drives Me Crazy" by
Fine Young Cannibals.

   A new album, a documentary and a memoir from frontman John Ginoli; what more could a Pansy Division fan ask for?

   Record Store Day: The deluded fantasy of nostalgists?

   Stevie Nicks wants to work with Timbaland: "I am really very, very R&B, for my own music. When I'm listening
just for my own fun, when I'm dancing around my apartment, I'm pretty
much listening to R&B"

   THE WEEK'S NEW RELEASES: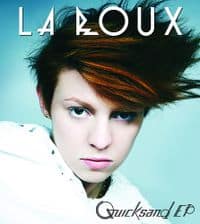 Swoon, the sophomore album from L.A-based indie rockers Silversun Pickups.
Forever In A Day, the second LP from the Sean "Diddy" Combs-concocted Making The Band group Day 26.
EPs from La Roux ("Quicksand"), TV On The Radio ("Read Silence"), Fischerspooner ("The Best Revenge/Danse En France" Kitsune Remixes), The Kills ("Black Balloon") and O.A.R. ("Hello, Tomorrow").
New singles from Tori Amos ("Welcome To England"), Eminem ("We Made You"), Reba McEntire ("Strange"), Ashley Tisdale ("It's Alright, It's OK"), Cassie ("Must Be Love") and 311 ("Hey You").