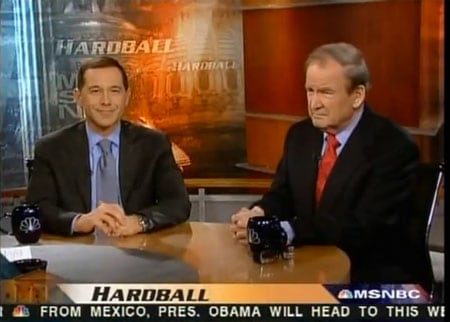 Chris Matthews asks Buchanan: "What do you do with people who are gay, and they live together for 20, 30 years – are they allowed to create a bond that is legal Why not create a bond?"
Buchanan answers: "If I knew two men, together, or somethin' like that, and one of 'em was sick and dying, would I give his friend time off to go see him? Of course I would."
Sure, Pat'll give 'em maybe a few hours.
Watch, AFTER THE JUMP…