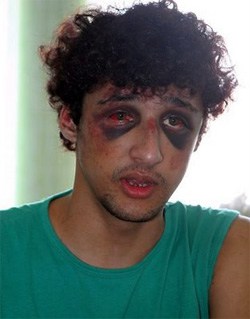 A new report says murders of LGBT persons are up 55% in Brazil:
 "In 2008, 190 homosexuals were killed in Brazil, one every two days, representing a 55 percent increase on the previous year – a veritable 'homocaust' according to gay rights activists.
The Annual Report on Murders of Homosexuals, produced by the Grupo Gay da Bahia (GGB), says that 64 percent of the victims were gay men, 32 percent were transvestites, and four percent were lesbians.' A transvestite is 259 times more likely to be murdered than a gay man,' says the study which is based on media reports, since there are no official statistics on hate crimes in Brazil.
The findings in GGB's 2008 report, which has been cited by institutions like the government's National Secretariat for Human Rights and the U.S. State Department, are 'disturbing,' says the head of the gay rights group, Marcelo Cerqueira."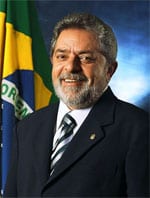 Also: "The group warns that if the government of Luiz
Inácio Lula da Silva fails to adopt more effective measures to combat
homophobic violence, it will file complaints with international bodies
like the Inter-American Commission on Human Rights.
The GGB report says 48 homosexuals have been murdered so far this year.
According to the report, 45 percent of gays were killed in
their homes, and 31 percent were not only stabbed with knives but also
strangled or beaten – signs of homophobic hate, which can also be
reflected by the number of stab wounds or blows received by the victim.
By contrast, 60 percent of the transgender persons were victims of firearms, and 80 percent were killed in public spaces."
Top image from the 11/07 gay bashing of 19-year-old Ferrucio Silvestro outside a gay nightclub in Rio.