A California Supreme Court Proposition 8 decision tomorrow would fall on the 30th anniversary of the White Night riots, which were set off when the court handed down the most lenient decision possible (voluntary manslaughter) against Dan White for the murders of supervisor Harvey Milk and Mayor George Moscone. The ensuing riots in San Francisco on May 21, 1979 caused hundreds of thousands of dollars in damage. May 22 also happens to be a significant date. It would have been Milk's 79th birthday.
More on the White Night riots at Uncle Donald's Castro Street (with photos, see above).
Two dozen arrests were made.
Video footage, AFTER THE JUMP…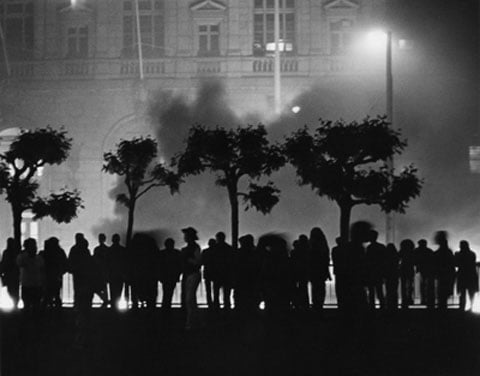 More: