D.C. Board of Elections and Ethics to hear arguments today regarding Bishop Harry Jackson's referendum against recognition of same-sex marriage and whether or not it can go forward. Hundreds watch hearing…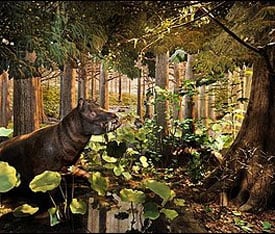 The Arctic?

3,000 students dress up as Smurfs to break world record.

A gay soldier's husband speaks from the shadows.

NYT advice on 'Don't Ask, Don't Tell': "President Obama should see if there is indeed any action
he could take on his own while awaiting the military's assessment. In
the end, it will be up to Congress to root out 'don't ask, don't tell'
by overturning the law that brought it about."

Some upset over Obama shoe photo.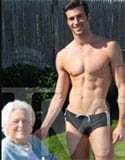 Barbara Bush finds a hot piece.

Pregnant man Thomas Beatie gives birth again.


Charlie Rose talks about the federal challenge to Proposition 8 with David Boies.

Is your phone spying on you? "This new generation of -user-friendly spy-phone software has become
widely available in the last year—and it confers stunning powers. The
latest programs can silently turn on handset microphones even when no
call is being made, allowing a spy to listen to voices in a room
halfway around the world. Targets are none the wiser: neither call logs
nor phone bills show records of the secretly transmitted data."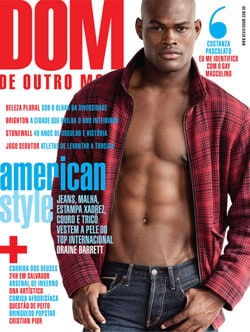 Oraine Barrett is the first Black model to appear on the cover of Brazil's DOM magazine.

Adam Lambert to appear on 20/20 this Friday.

Catholic group compares San Francisco Board of Supervisors to Nazis for "denouncing a Vatican order to Catholic Charities not to place adoptive children with same-sex couples."

Cyndi Lauper holds summer auction for True Colors Fund.

Mormon fringe ponders 'chemical castration' for gays: "[I]s chemical castration an option for LDS gays? I mean, if you're
faithful LDS & accept that for whatever reason the Lord has put you
on Earth as a "eunuch" (best case, if you can stay strong), why should
you have to struggle with incessant thoughts that are not just
inappropriate now, but will be inappropriate in the next life, too,
only serve to pervert any desires to have children in a celestial
relationship in the next life."

Stars show up for True Blood premiere.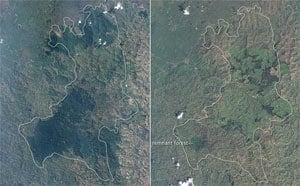 Not coming back: Satellite images show decimation of 99 percent of rainforest in Rwanda.

Israel to hold first public same-sex wedding ceremony.

Limited hunting of humpback whales considered.

Fabien Baron returning to Interview magazine as Glenn O'Brien exits.

NFL players Chad Ochocinco and Carson Palmer have "Brokeback Mountain" relationship.