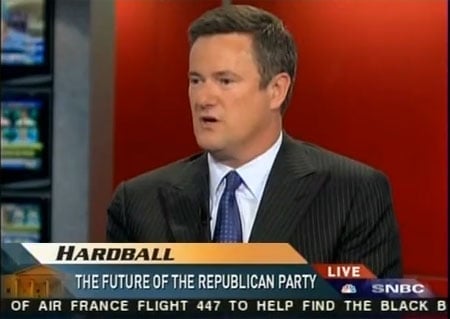 Chris Matthews and Joe Scarborough have it out on Hardball over state vs. federal on marriage equality, but Matthews manages to get at the root of Scarborough's discomfort:
SCARBOROUGH: "I'm still trying to figure out what two gay guys marrying in Vermont have to do with my marriage in Florida."
MATTHEWS: "What about two gay guys in Florida?"
SCARBOROUGH: "Well that's a little bit closer to home."
Watch it, AFTER THE JUMP…