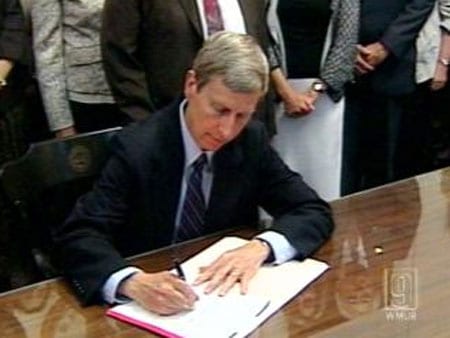 New Hampshire Governor John Lynch signed legislation approved by the House and Senate today and became the sixth state to allow same-sex marriage.
Said Lynch: "Today we're standing up for the liberties of same-sex couples by
making clear they will receive the same rights, responsibilities, and
respect under New Hampshire law."
WMUR video here.
New Hampshire joins Massachusetts, Iowa, Vermont, Connecticut, and Maine as states where gay and lesbian couples can legally marry.Couples in New Hampshire will be able to start marrying January 1, 2010.