The U.S. State Department ended its many months of silence and acknowledged and condemned the violence against gays in Iraq after a question from a reporter.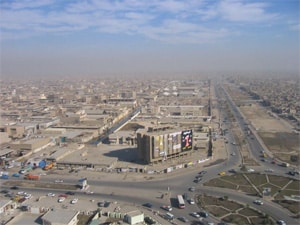 Said State Department spokesman Ian Kelly on Wednesday: "In general, we absolutely condemn acts of violence and
human rights violations committed against individuals in Iraq because of their
sexual orientation or gender identity. This is an issue that we've been following very closely since
we have been made aware of these allegations, and we are aware of the
allegations. Our training for Iraqi security forces includes instruction on the
proper observance of human rights. Human rights
training is also a very important part of our and other international donors'
civilian capacity-building efforts in Iraq. And the US embassy in Baghdad has raised, and will continue to
raise, the issue with senior officials from the government of Iraq, and has
urged them to respond appropriately to all credible reports of violence against
gay and lesbian Iraqis."
In related news, Democrats in the California legislature have called upon President Obama to do something about the violence:
"The state lawmakers who sent a letter to Obama say there have been
increasing attacks against lesbian, gay, bisexual and transgender
Iraqis. The letter states the effort has been led by police ordered to 'clean up' the streets.  It said 63 people have been tortured or killed this year as a result of religious decrees against gays and lesbians. The
lawmakers, led by San Francisco Democratic Sen. Mark Leno, say the U.S.
should not spend U.S. tax dollars to bring democracy to Iraq and then
overlook abuse. The effort, announced publicly Thursday, is supported by 45 of the Legislature's 74 Democrats."
Also in related news, the U.S. House of Representatives adopted the State Department Authorization bill (HR 2410) on Wednesday: "The bill was adopted over Republican objections that 'social issues such
as gay rights and abortion have no place in a State Department funding bill.'  But the bill does not focus on social issues, it
merely creates mechanisms to improve the U.S. government's support for basic
human rights, including the rights of women and of LGBT communities
abroad."